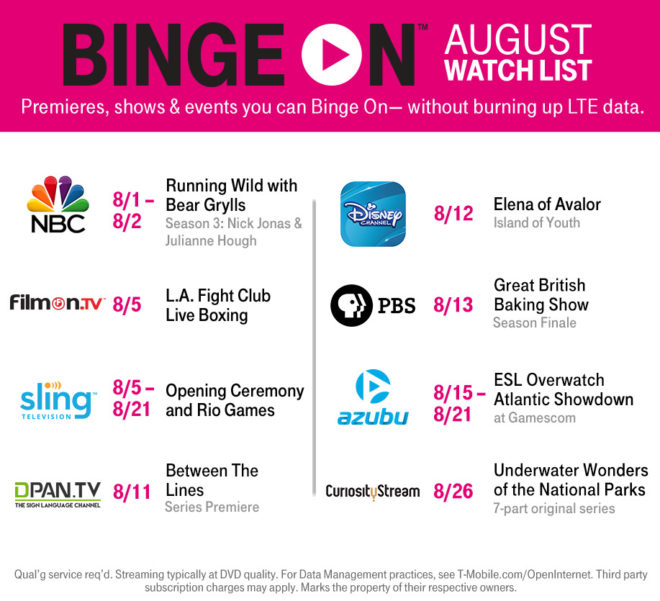 T-Mobile has just recently shared its August Watch List for Binge-On.
August 1-2: Running Wild with Bear Grylls (NBC)
August 5: L.A. Fight Club Live Boxing (FilmOn.TV)
August 5-21: Opening Ceremony and Rio Games (Sling Television)
August 11: Between The Lines Season Premiere (DPAN.tv)
August 12: Elena of Avalor (Disney Channel)
August 13: Great British Baking Show Season Finale (PBS)
August 15-21: ESL Overwatch Atlantic Showdown (AZUBU)
August 26: Underwater Wonders of the National Parks (Curiosity Stream)
Binge On lets you watch shows, events and premieres without burning up your LTE data allotment. Catch one of these shows in August! Third party subscription charges may apply.
Source: T-Mobile