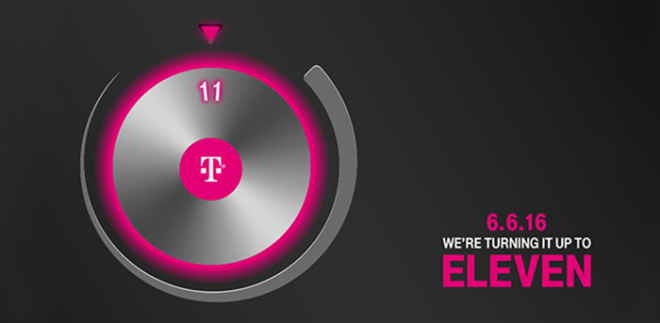 With just a few days to go before T-Mobile's Un-carrier 11 event, more alleged details of T-Mo's plans have surfaced.
According to a report form VentureBeat, T-Mobile's effort to reward subscribers with stock in the company will be known as Stock Up. T-Mo stock is expected to be offered in two ways: First, existing postpaid subscribers that downloads the upcoming T-Mobile Tuesdays app before June 21 will be eligible for a single share of stock, which they'll be able to get by signing up for Loyal3. New subs will have a three-week window to claim their stock.
Subscribers will be able to earn up to 99 more shares in T-Mobile by referring new customers to T-Mo. Subs will get one share for each referral that stays with T-Mobile for more than 15 days. In a move that should please long-term T-Mobile customers, it's said that subscribers that've been with T-Mo for five years or more will get two shares of stock for each referral.
This free stock is in addition to the other goodies that will reportedly be handed out to T-Mo customers with the T-Mobile Tuesdays app. It's all expected that subscribers will get a two-topping Domino's pizza, small Wendy's Frosty, and VUDU movie rental each week, as well as the chance to win prizes like gift cards and trips.
T-Mobile's Un-carrier 11 event will be live streamed starting June 6 at 1:00 pm ET. We'll have to wait until then before we know for sure what the next big Un-carrier move will be, but the rumors suggest it'll be quite different than past moves, I wouldn't be surprised if there are some polarizing opinions about the move. Rather than giving subscribers new features and rate plan improvements, Un-carrier 11 could give customers goodies for a weekly night in and some stock in T-Mobile.
Now that more details of Un-carrier 11 are coming to light, what do you think of the rumors surrounding the next big Un-carrier move?
Source: VentureBeat