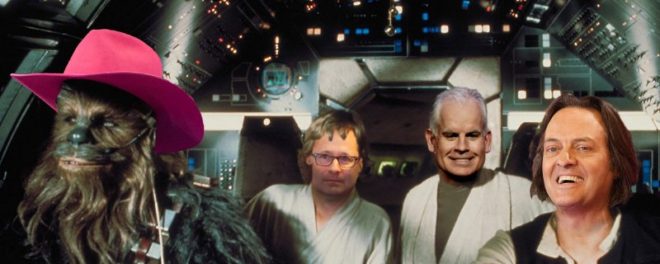 It's now May 4th — on the east coast, at least — which means that the Star Wars references have started to flow. T-Mobile is getting in on the fun, too.
T-Mobile has released its own Chrome extension that changes every text with the word "AT&T" to "The DeATTh Star," complete with a small Death Star icon. It works on just about any web page with the the text "AT&T" on it, including AT&T's official Twitter page and its website.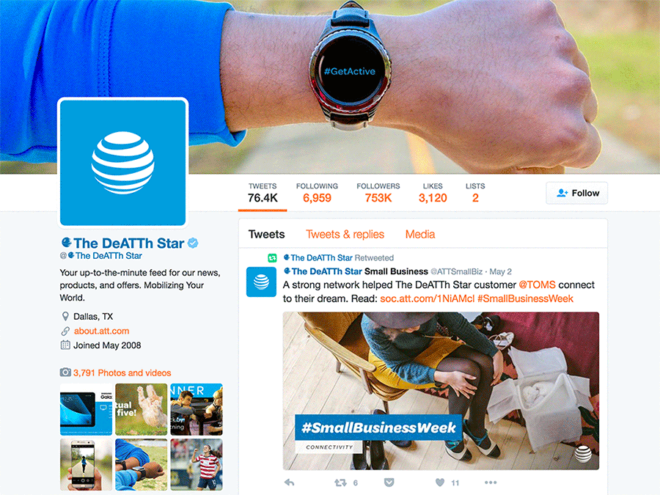 To try it for yourself, visit this page using Chrome on your laptop or desktop and install T-Mobile's Chrome extension. You can uninstall it by opening up Chrome's Settings, opening the Extensions tab, and then clicking the little trash can icon next to the "The DeATTh Star" extension.
John Legere is also encouraging folks to take screenshots with the extension enabled and share them on social media with the hashtag #DeATThStar, saying that he may "give away a few things to keep the Rebel Alliance energized!"
In addition to creating a Chrome extension, T-Mobile has put together an image that shows Mike Sievert as Luke Skywalker, Neville Ray as Obi-Wan Kenobi, and John Legere has Han Solo. Braxton Carter doesn't have quite the facial hair to be Chewbacca, but his magenta cowboy hat has made an appearance.
Source: T-Mobile