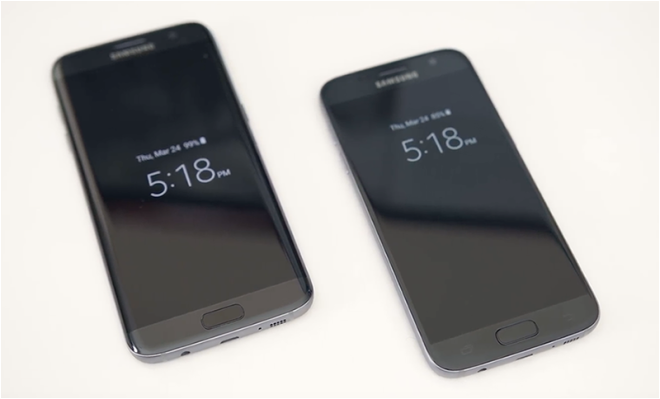 UPDATE: T-Mobile has updated its GS7 and GS7 edge support pages to include this latest update, which it says also adds a Power and Volume key fix and "various system improvements."
A couple of days after T-Mobile posted info about new Galaxy S7 and S7 edge updates that don't seem to have actually rolled out, the two Samsung flagships have actually started to receive software updates, and they add a major new feature to the S7 phones.
The T-Mobile Galaxy S7 and S7 edge are gaining FM radio support today. Updates are rolling out to both phones that weigh in at around 164MB, and in addition to FM radio support, they add Android's May security update.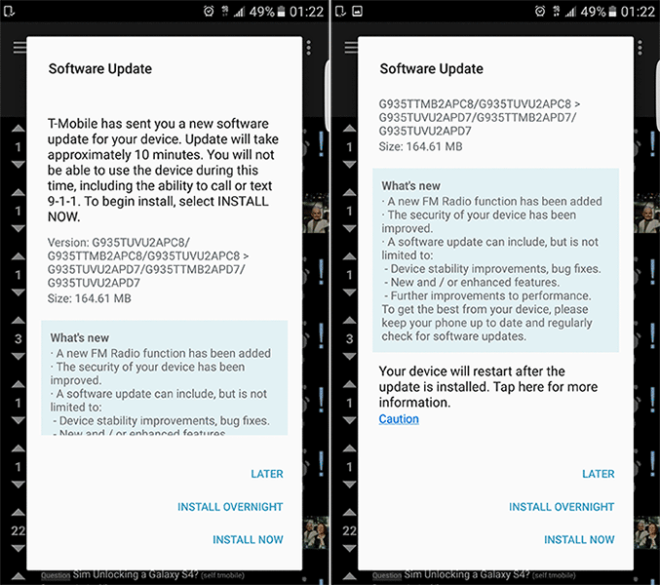 These updates make no mention of the Power and Volume keys bug fix that was supposedly included in the updates that T-Mobile announced and then pulled earlier this week. However, today's updates are the same size as those were supposed to be, so it's possible that the fix could be in here. We'll have to wait for T-Mobile's official update support pages to go live to see if they mention the fix.
As for the FM radio activation, it's good to see T-Mobile getting around to enabling that feature on its Galaxy S7 and S7 edge. T-Mo committed to supporting FM radio chips in its phones last year. FM radio gives you access to your local radio stations for free music, and NextRadio — maker of an FM radio app that you S7 and S7 edge owners can try out right here — says that FM radio uses three times less battery power than streaming music apps.
Have you gotten this update on your Galaxy S7 or S7 edge? If so, how's the FM radio support working for you?
Thanks Brad, Ivory, and Matt!