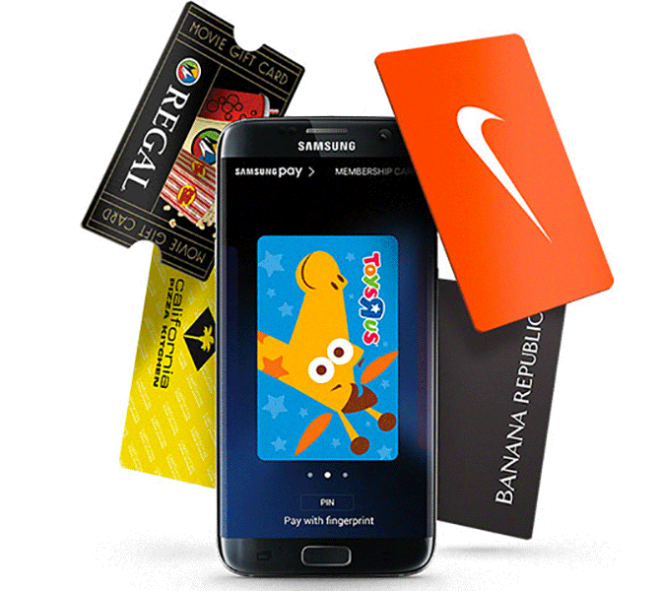 Heads up, Samsung users, because a new Samsung Pay promo is live.
From May 20 through June 6, Samsung will give new Samsung Pay users a $20 gift card when they use Samsung Pay for the first time. Samsung does note that private label cards and Bank of America Visa debit cards added to Samsung Pay before March 31 aren't eligible for this deal.
If you do qualify for this promo, all that you need to do is add a compatible credit or debit card to the Samsung Pay on a Galaxy S6, S6 edge, S6 edge+, S6 active, Note 5, S7 or S7 edge. After you make your first purchase, you should receive a pop-up asking you to agree to the Terms and Conditions of this deal. If no pop-up appears, you can manually agree to the T&C by going into More > Events > Summer Perks inside the Samsung Pay app.
Once you're done, you'll get a free $20 gift card from one of the five participating merchants. They are Toys R'Us, Nike, California Pizza Kitchen, Banana Republic, and Regal Entertainment.
It's kind of a bummer that existing Samsung Pay users aren't eligible for a promo, but Samsung has been using these deals to actually try Samsung Pay and see what it's like to use, and this latest promo is no different. So if you recently bought a new Samsung phone or you've had one and just never launched the Samsung Pay app, you may want to fire that app up and make a purchase some time in the next couple of weeks.
Also worth noting is that Samsung is still offering a $150 rebate for the T-Mobile Galaxy S6, S6 edge, S6 edge+, and Note 5.
Thanks, Luis!
Source: Samsung