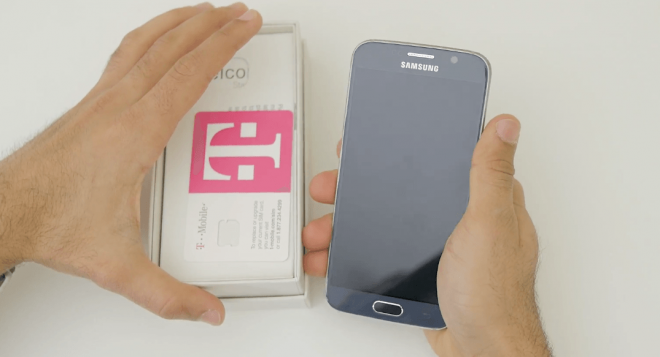 Now that the Galaxy S7 and Galaxy S7 edge are here, we'll likely start to see more discounts on last year's Samsung flagships in an effort to make them more attractive to customers. That's what Samsung and T-Mobile are teaming up to do now.
From May 4 through June 14 (or while supplies last), you can get a $150 rebate when you buy a Samsung Galaxy S6, S6 edge, S6 edge+ or Note 5 with qualifying postpaid service. After you buy your phone — which you can get online or from an authorized T-Mo dealer — you must fill out a rebate form that includes your info, the date that you bought your phone, the IMEI and Wi-Fi MAC address of your phone, and an image of your receipt.
Within four to six weeks of receiving your info and confirming your rebate, Samsung will mail you a $150 rebate check.
One other tidbit that's worth noting is that T-Mobile is still offering $60 off the Galaxy Note 5 with the promo code DEAL60. That code is good for a limited time, so if you hurry, you can save $210 off a shiny new Note 5.
While the Galaxy S6, S6 edge, and S6 edge+ have been replaced in Samsung's lineup by the new Galaxy S7 and S7 edge flagships, they're still solid phones with high-res displays and great cameras. And then there's the Note 5, which is still Samsung's flagship phablet for another few months but is also a part of this offer. So if you don't need the absolute latest hardware around, this promo is worth a look.