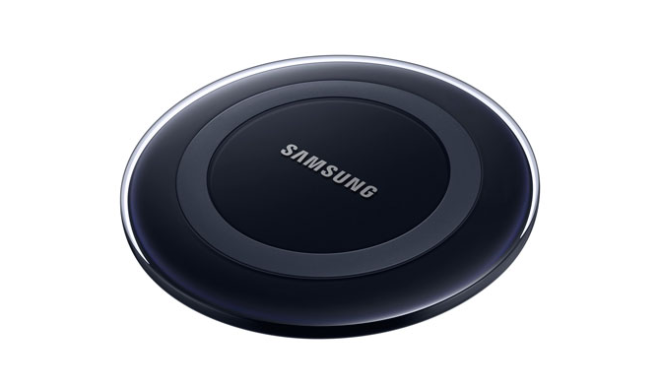 We already know that new Galaxy S7 and S7 edge owners are getting gifts like a Gear VR and a year of Netflix to go with their new phone, but if they're new to Samsung Pay, too, they can get yet another gift.
Samsung is running a promotion that'll give you a free Qi-enabled Wireless Charging Pad — this one, specifically — if you're new to Samsung Pay. If you've never used Samsung's mobile payment service, simply launch the app and add a qualifying credit card. Then go into the "More" menu and hit "Events," then tap "Samsung Pay Card Registration Offer" and agree to the terms. Samsung will then give you a coupon code that can be used on Samsung's web store to bring the price of the $49.99 wireless charging pad to $0.
This offer is good until 11:59 pm ET on March 10, and it's open to anyone that had not registered a card with Samsung Pay before February 29. And while this promo is likely meant to encourage new Galaxy S7 and S7 edge owners to check out Samsung Pay, it's also open to anyone with a Galaxy S6, S6 edge, S6 edge+, S6 active (an AT&T exclusive, but hey, maybe someone got one unlocked and is using it on T-Mo), and the Galaxy Note 5.
It's worth mentioning that this is Samsung's standard Wireless Charging Pad, not the Fast Charge Wireless Charging Pad that Samsung says charges 1.4 times faster than the standard pad. A free Wireless Charging Pad is a free Wireless Charging Pad, though, and you don't even have to buy anything with your card to get it. So if you've never used Samsung Pay buy you've got a compatible device, you may want to check it out in the next few days.
Thanks, Luis!
Source: Samsung