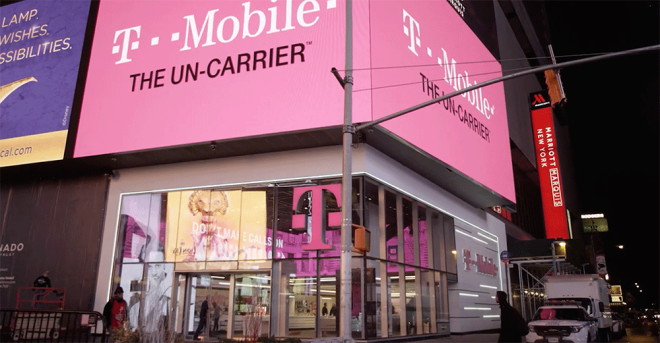 T-Mobile today announced that it's been recognized as one of the world's most ethical companies by the Ethisphere Institute. T-Mo is the only US carrier to be included in the list of 131 companies, and this marks the eighth straight year that it has appeared as the only US carrier on the list.
The Ethisphere Institute's list of the 131 most ethical companies includes names from 21 countries and more than 45 industries. Some of the other notable names on the list include L'ORÉAL, Singtel, Dell, Ford, and Microsoft.
Here's what T-Mobile CEO John Legere had to say about Magenta being named one of the world's most ethical companies:
"We are dramatically changing an industry and our employees make sure every day that we're doing it the right way. I'm not surprised — but very proud — that T-Mobile is the only US wireless provider on the list."
The Ethisphere Institute determines a company's ethics level with a rating system called the Ethics Quotient. This rating is made up of five main parts, each of which weighs differently on the final rating. The biggest piece of the EQ rating is the Ethics and Compliance Program, which is 35 percent of the rating and includes things like training, communication, enforcement, and discipline.
The next two categories each make up 20 percent of a company's EQ score. They are Corporate Citizenship and Responsibility, which includes aspects like corporate philanthropy and workplace impact and well-being; and Culture of Ethics, which measures a company's effort at creating an ethical tone throughout its organization. Rounding out the EQ rating is Corporate Governance, which weighs into 15 percent of the final rating and focuses on corporate governance like oversight and risk management; and Leadership, Innovation, and Reputation, which weighs 10 percent into a final rating and covers legal compliance, ethical track record, and a company's ethical reputation with employees and customers.
The full list of this year's most ethical companies can be found at the Ethisphere Institute link below.
Sources: T-Mobile, Ethisphere Institute