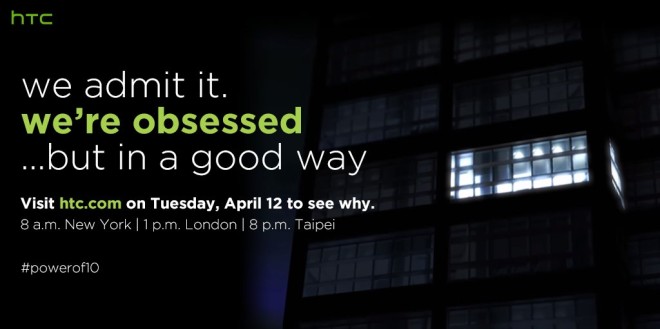 There have already been a few major phone announcements so far in 2016, and now we know that there's going to be another in less than one month.
The HTC 10 will make its official debut on April 12 at 8:00 am ET. While HTC's invitation doesn't straight-up say "Hey, we're announcing the HTC 10 on April 12," there are hints that suggest that that'll be the case. Not only is HTC using the same "obsessed in a good way" phrase that it used in a previous teaser for its next hero phone, but it's also using its #powerof10 hashtag that's been attached to all of its recent teasers.
HTC hasn't spilled many details about its next flagship phone, only teasing that it'll have a chamfered edge and that its camera will be "very, very compelling." Of course, the rumor mill has shared several features that may be included with the HTC 10, like a 5.1-inch 2560×1440 display and Snapdragon 820, but we'll have to wait until April 12 before anything is made officially official.
Source: HTC