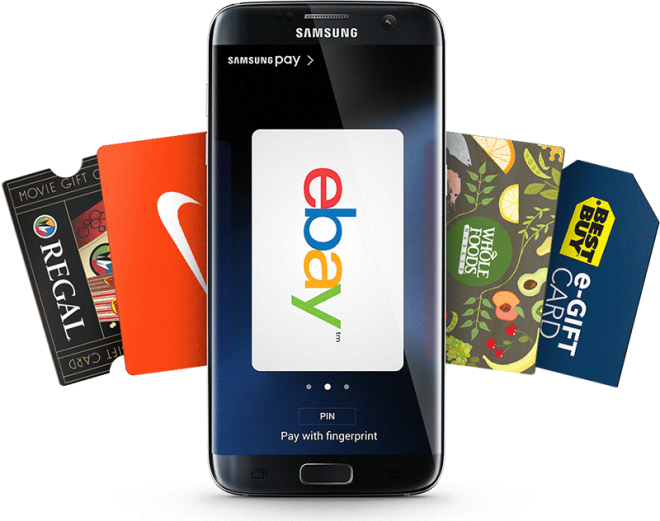 Samsung's free Wireless Charging Pad promo may have expired, but if you're a new Galaxy S7 or S7 edge user that's interested in giving Samsung Pay a try, there's a new offer that you can take advantage of.
From March 11 through March 31, new Galaxy S7 or S7 edge owners can score a free $30 gift card for Best Buy, eBay, Whole Foods, Nike, or Regal Entertainment when they make a purchase with their new phone. Simply sign up for Samsung Pay and add a card, make a purchase, and agree to the offer's terms and conditions, and you'll be able to choose which vendor you want a $30 gift card for.
There are a lot of different things that you can buy with these gift cards, like a new gadget from Best Buy, some groceries from Whole Foods, or just about anything else you might want from eBay. So while this $30 gift card may not be worth quite as much as the Wireless Charging Pad ($50) that was previously on offer, the gift card that you get from this latest offer is a bit more versatile since it can help you get something that you might value more than a wireless charger.
Are any of you Galaxy S7 or S7 edge owners going to take advantage of this offer? If so, which gift card are you going to choose?
Sources: Samsung Pay, Offer Terms and Conditions