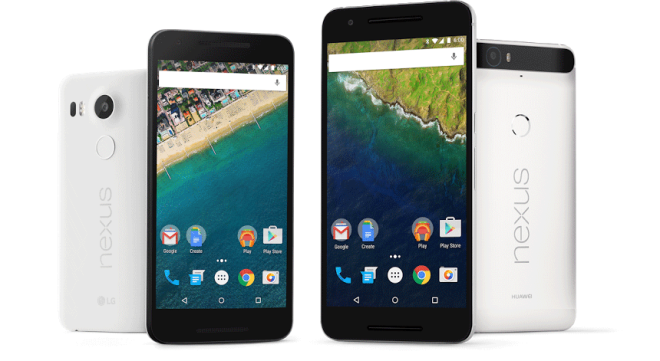 UPDATE: Best Buy is offering discounts on the Nexus 6P and Nexus 5X, as is the official Google Store.
Today's the day that the Galaxy S7 and S7 edge hit stores, but if you're more interested in something running vanilla Android, there are deals to be had on the Nexus 6P and Nexus 5X.
B&H Photo Video is now discounting both the Nexus 6P and Nexus 5X. When it comes to the 6P, both the 64GB and 32GB models are on sale for $50 off, leaving the 64GB at $499 and the 32GB at $449. B&H is including a $50 gift card with each purchase as well. The Aluminum, Graphite, and Gold versions of the 6P are all on sale, though the Gold version is currently only available for pre-order.
B&H is also offering an additional $50 off your order if you buy a Huawei Watch and Nexus 6P at the same time.
Meanwhile, the Nexus 5X has received a $50 discount of its own, leaving the 32GB model at $349 and the 16GB version at $299. The 5X is available in Black, White, and Mint color options.
Because the 6P and 5X are Google's newest Nexus phones, they're guaranteed ways to get Marshmallow right now and Android N when it's released to the public later this year. Of course, if you don't feel like waiting until later this year, they're also compatible with the Android N Developer Preview, which will let you try out Android N right now.
Via: Marketwired
Sources: B&H: Nexus 6P, Nexus 5X