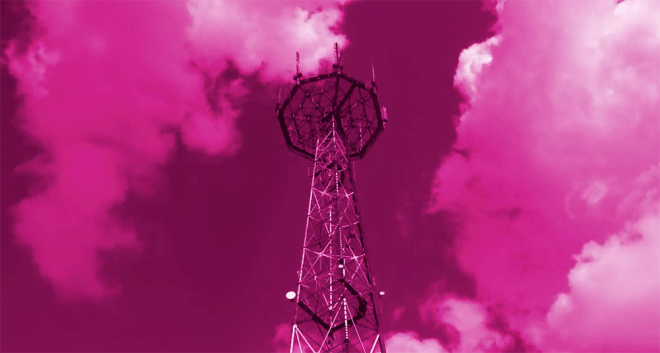 Verizon recently teased its 5G plans, saying that it plans to begin trials this year with the plan of being the first with a 5G network in the US. T-Mobile hasn't made any similar 5G announcements yet, but today it did call Verizon out on its claims.
During T-Mobile's Q4 2015 earnings call, CTO Neville Ray said that Verizon is looking to change the game and focus on 5G "they're under so much pressure from us from a network perspective" and that they're "losing the LTE game very, very quickly." Ray didn't stop there. "I think folks have seen some of the early announcements and Verizon trying to move and say that they're going to be the first to 5G, when it's kind of B.S., to be honest," the CTO said.
John Legere then piled on, with the T-Mobile CEO saying that Verizon and its network are "significantly under attack," and so they're trying to shift everyone's focus to 5G. "That is pure horses***," Legere said of Verizon CEO Lowell McAdam's recent comment about a person attending a Super Bowl and getting a 50x speed increase on a consumer device in the audience.
T-Mobile also touched a bit on its own 5G plans. Neville Ray confirmed that T-Mobile will be running its own 5G trials both in the lab and in the field in 2016. Ray was quick to caution that there won't be any real consumer benefit with 5G in a smartphone until around 2020. "I think we want to manage consumer expectations carefully, and make sure that folks understand that yeah, there's going to be great 5G stuff with high speeds and really low latencies, but it's going to be a while yet," Ray said.
Ray also explained that T-Mobile has "significant spectrum holdings" in what they believe will end up being declared as 5G spectrum allocations. "We're in a good spot," the CTO said.
While 5G may still be years away from becoming something that most wireless consumers will benefit from, it makes sense that carriers would begin looking into the tech and experimenting with it. Carriers talking up their 5G plans and saying that they'll be the first to 5G could get some folks excited and thinking that 5G networks are just a year or so away, though, and so T-Mobile is trying to temper that excitement by saying that widespread 5G access is still a ways off. That said, T-Mo is prepping for 5G by gathering up spectrum that it thinks will be useful to help it be ready when there are 5G standards and it's time to begin rolling out a network.
Following Neville Ray and John Legere's statements this morning, Verizon felt it was necessary to respond. The carrier gave a statement to FierceWireless in which it refers to T-Mobile as "the discount carrier":
"Today the discount carrier announced they spent less than $5 billion improving their wireless network last year, while we invested $11.7 billion in our wireless network in 2015. You can choose the discount carrier's LTE footprint which covers just 1.3 million square miles — or you can actually travel far and wide and be connected, because Verizon's LTE network covers 2,385,306 million square miles."