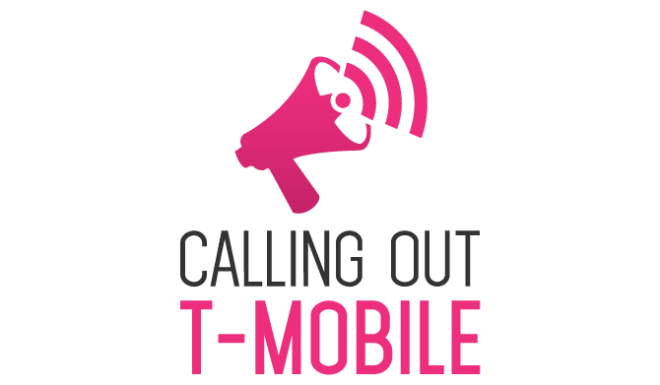 Last month, some consumer groups published a report that accused T-Mobile of false advertising and unfair debt collection methods. We haven't heard anything about those accusations since, but now one of the same groups is going after T-Mo once again.
Change to Win (CtW) is a labor and consumer group that has filed a complaint to the FCC regarding T-Mobile. The group wants the FCC to investigate T-Mo regarding three "deceptive and unfair practices."
The first claim is that T-Mobile has "misleading 'no contract' advertising." CtW feels that Magenta is being dishonest when it advertises that it has no contracts, but offers Equipment Installment Plans that spread the cost of a new phone out over 24 months. The group claims that these 24-month financing agreements are misleading because if a customer decides to cancel service before their phone is paid for, they must pay the remaining balance on the phone. "Thus, for many customers, there is no material difference between T-Mobile's 'no contract' service plan and a traditional service contract, except that for smartphone users — which constitute two-thirds of Americans — it may be more expensive to break an EIP agreement than it was to break a two-year service agreement," the complaint reads.
The second claim against T-Mobile is about Contract Freedom, T-Mo's offer to pay the switching costs for folks that move to Magenta from another carrier. CtW feels that T-Mobile is misleading customers by saying that it'll pay their ETFs and device payments, but what T-Mo actually does is reimburse them. The group also complains that T-Mobile has requirements for ETF payments, like that a customer submit their final bill from their old carrier within two months of switching and that its payments are in the form of a Visa prepaid card, "which is not redeemable for cash and expires after one year." CtW goes on to point to a few BBB and FCC complaints from T-Mobile customers that never got their ETF reimbursement.

Finally, CtW alleges that T-Mobile is "fraudulently enrolling customers in services without their consent." The group suggests that T-Mobile reps are enrolling customers in services that they don't want — like insurance and higher data plans — to help the in-store reps to get commission or to meet performance metrics.
Neither T-Mobile nor the FCC have responded to Change to Win's complaint.
It's been nearly two months since the group put up its Calling Out T-Mobile website and we haven't really seen anything come of that, so it's not surprising to see CtW escalate the matter with a formal FCC complaint. It's been suggested that CtW may be going after T-Mobile because the Communication Workers of America — a group that CtW is aligned with — has been fighting with T-Mobile over worker unions. Whatever its motivation, CtW isn't backing down from its Calling Out T-Mobile campaign. Of course, just because the group has requested an FCC investigation into T-Mobile's business practices doesn't mean that it'll get one. We'll just have to wait and see how the FCC responds.
If you'd like to read Change to Win's full FCC complaint, you can do so right here.
Via: Phone Scoop
Source: Calling Out T-Mobile (PDF)