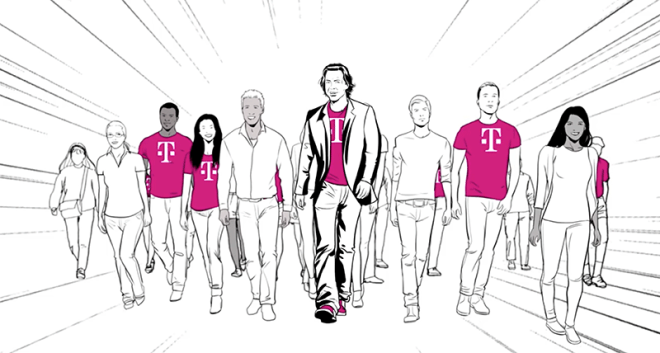 The year 2015 was a big one for T-Mobile. We saw the launches of several new Un-carrier moves, the amping up of existing moves, T-Mobile passing Sprint to become the No. 3 carrier in the US, and more. And now that 2015 is coming to a close, T-Mo has put together a brief video that shows just how big its year was.
The video is only 1 minute and 31 seconds long, but it packs in just about every big move that T-Mobile made in 2015. There are Un-carrier actions like Binge On, T-Mo's Extended Range LTE push, and the the addition of millions of new customers. And of course, John Legere and T-Mo couldn't resist sneaking in a quick shot at AT&T and Verizon.
2015 was an amazing year for @TMobile, but #WeWontStop!! Watch out, 2016!! https://t.co/W9aYqUPIxN

— John Legere (@JohnLegere) December 31, 2015
So yeah, 2015 was quite a year for T-Mobile. One of John Legere's favorite phrases is "We won't stop," and I think it's safe to say that will apply in 2016. Before we find out what T-Mo has in store for 2016, though, we have to celebrate the end of 2015. So whatever you've got planned for tonight, have fun and be safe, folks. See you next year.