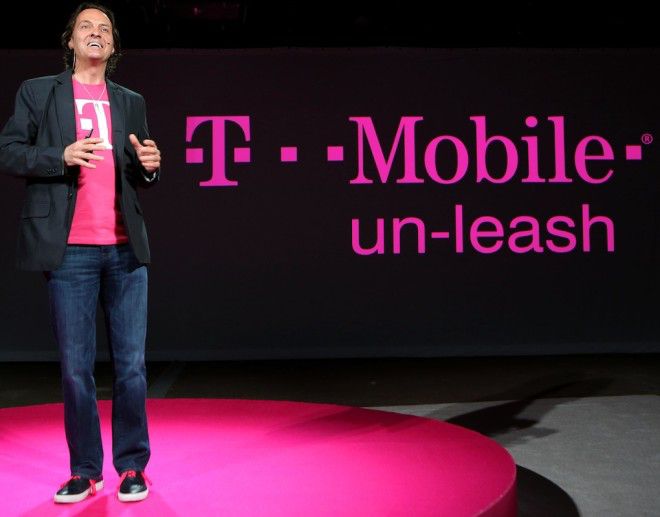 After winning a J.D. Power customer care award and an Ookla award for "Fastest Mobile Network," T-Mobile today beat out its competitors again.
T-Mobile has been named the best US wireless carrier by a Consumer Reports nationwide survey. The survey asked customers about the carriers' value, voice quality, texting, data speeds, web issues, and customer support. T-Mo beat out the other three major carriers with a score of 73 out of 100, beating out Verizon's score of 70, AT&T's score of 68, and Sprint's score of 67. T-Mobile's customer support and value were ranked highly by those that participated in the survey, but its call and data quality were ranked below Verizon and AT&T.
While T-Mobile did best its national carrier competition in this survey, all four major US operators were beaten by regional carriers and MVNOs. Operators like Consumer Cellular, Ting, Virgin Mobile, and US Cellular were ranked higher by survey respondents.
Verizon spokesman Chuck Hamby responded to the Consumer Reports survey about how you'd expect, saying that VZW believes that scientific testing provides a more accurate reflection of a carrier than survey data:
"We've always said that the most accurate performance measurement comes from scientific-based testing, not from crowd-sourced or survey data. Verizon will remain focused on providing the best wireless network and experience possible for our customers, not on accolades."
While there's certainly merit in scientific-based testing, the public's perception of a carrier is also an important metric. When considering changing carriers, a lot of people will ask friends and family about their experiences with the various operators, and a good review from those folks can really sway a person's decision. Because of that, the results of this Consumer Reports survey are good news for T-Mo, even if they're not based on scientific tests.
Source: CNN Money