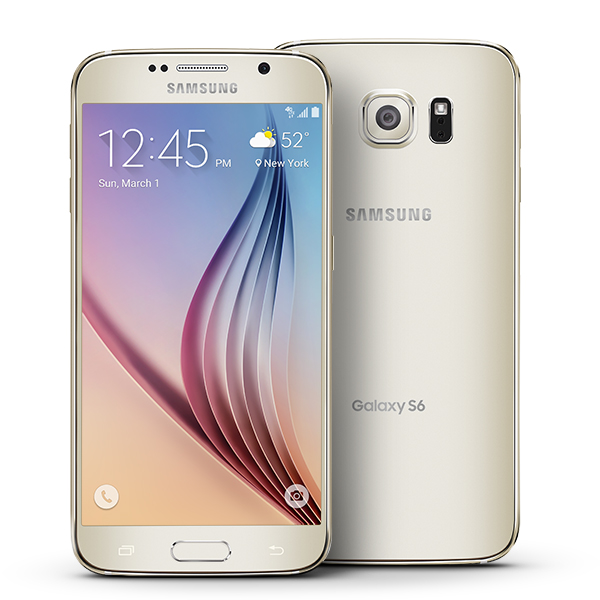 UPDATE: The Galaxy Note 5 and Galaxy S6 edge+ are getting updates, too! They're N920TUVS2COKC and G928TUVS2COKC, they're 74.49MB and 75.23MB in size, and they both include security updates. They both likely add the "Android security patch level" section as well.
Samsung Galaxy S6 and S6 edge owners, it's that time once again. Yep, time to update.
The T-Mobile versions of the Galaxy S6 and S6 edge are now getting updated to software version G920TUVS3DOJC and GS925TUVS3DOJC, respectively. The 68.58MB and 68.87MB updates don't include Android 6.0 Marshmallow, but they do offer the improved device security.
One specific feature that is in this update is the addition of an "Android security patch level" in the S6 and S6 edge's About device sections. You can see that it wasn't there following last month's update. With this new DOJC update, not only are GS6 and GS6 edge owners getting the latest security fixes, but now their Settings app can confirm that they have them.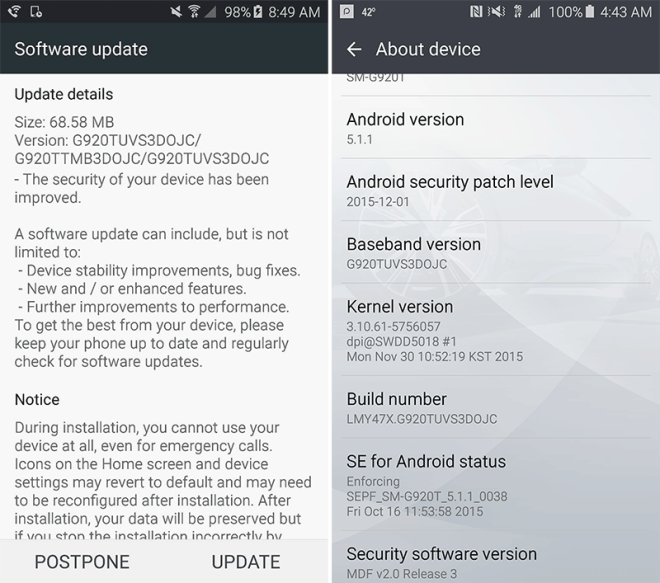 T-Mobile hasn't yet updated its Galaxy S6 and S6 edge support pages with info on these new updates, but that should change later this morning. If you'd like to check for this update right now, you can do so by going into Settings > About device > Software update. Happy updating, everyone!