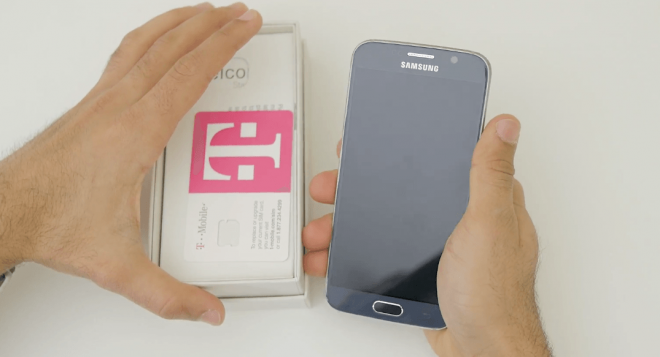 Samsung Galaxy S6 and Galaxy S6 edge owners, it's time to update.
T-Mobile is now pushing software updates to its versions of the Galaxy S6 and Galaxy S6 edge that bump the phones to G920TUVU3DOJ7 and G925TUVU3DOJ7, respectively. T-Mo hasn't yet updated its support pages with info on the updates, but owners of the two phones pinged me this morning to say that they were getting some new software. Here's the changelog that was included with the Galaxy S6 edge update:
Overall device performance has been improved.
Battery life has been optimized.
The stability of Call has been improved.
The security of your device has been improved.
Optimized closing unused applications.
Removed new application. – Milk Video
After updating, you will not be able to downgrade to the old software because of updates to the security policy.
While I haven't yet seen the changelog for the Galaxy S6 update, it's likely that it includes similar changes.
As you've probably noticed, no, there's no Android 6.0 Marshmallow to be found in these updates. They do include improvements to battery life, security, and overall performance, though, all of which should make using the Galaxy S6 and S6 edge better overall. And that's worth getting excited about on a Monday morning, right?
Thanks, nightdiceman1 and J Nieves!