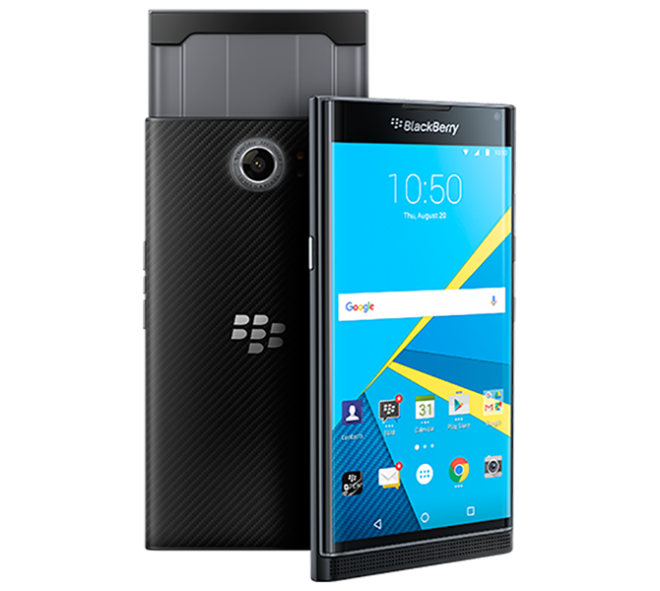 Back in August, a rumor claimed that the BlackBerry Priv (then called by its "Venice" codename) would be sold by T-Mobile. That hasn't yet come to pass, but it finally may happen in January.
A new image leak claims to show part of T-Mobile's January calendar of events. On January 26, the calendar has a listing for "BlackBerry Venice Launch," suggesting that the Priv will finally hit T-Mobile's shelves in less than one month. Unfortunately, no pricing details are included.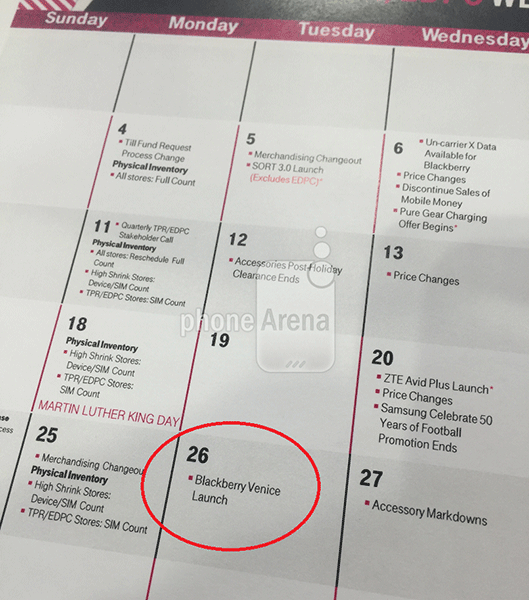 T-Mobile said back in November that it's "definitely talking" to BlackBerry about carrying the Priv, but that's the most that T-Mo ever said about a Priv launch. While you can buy the Priv directly from BlackBerry and use it on T-Mo, complete with band 12 LTE and Wi-Fi Calling support, some folks would probably prefer to buy it on an EIP or JUMP! plan. It seems kind of strange that T-Mobile would refer to the Priv by its codename on a calendar, but if you've been hoping to buy BlackBerry's new Android phone from T-Mobile, you may soon get your chance.
Today's leak hints at a couple of other events that may soon occur at T-Mobile, like some price changes on January 6 and 20, a ZTE Avid Plus launch on January 20, and some accessory markdowns on January 27.
Source: Phone Arena