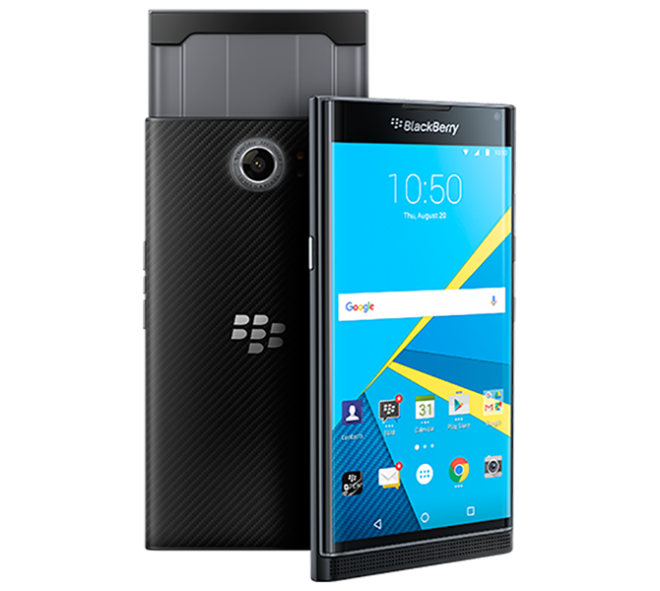 Earlier this month, T-Mobile confirmed that the BlackBerry Priv is fully compatible with T-Mo's network, including band 12 LTE and Wi-Fi calling. The bad news for T-Mobile customers is that the Priv isn't actually being sold by Magenta, so you have to get a full-price unit from BlackBerry. That may change soon, though.
T-Mobile tells CNET it's "definitely talking with BlackBerry" about carrying the Priv, adding that it "may have something to report soon." That's no guarantee that the BlackBerry Priv will hit T-Mobile's shelves, but it is a glimmer of hope for folks that want to get a Priv through JUMP! On Demand or an equipment installment plan.
John Legere also chimed in on BlackBerry, saying that he believes that the company is "on a comeback."
It's kind of strange that T-Mobile isn't already carrying the Priv. Not only did BlackBerry and T-Mo bury the hatchet earlier this year with the launch of the BB Classic on T-Mobile, but BlackBerry CEO John Chen previously said that he was working with all major carriers on the launch of the device. When AT&T announced plans to carry the Priv, it touted the fact that it'd be the first US carrier to sell the device, so perhaps AT&T and BlackBerry worked out a deal that'd give AT&T a short exclusive on the device. So far Verizon is the only other US carrier that's said that it will sell the Priv, but it's only revealed that the device is "coming soon."
Would you buy the BlackBerry Priv if it were sold by T-Mobile?
Source: CNET