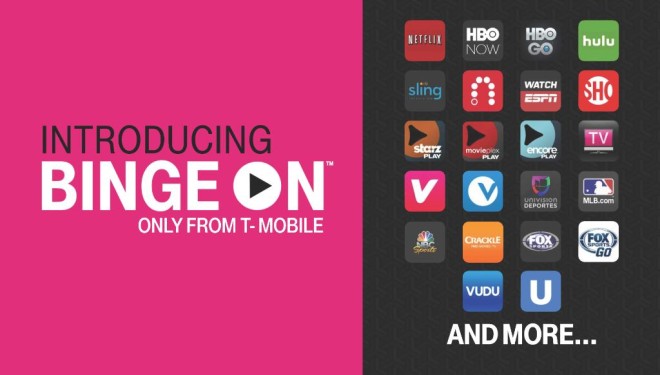 When T-Mobile announced Binge On earlier this week, it said that the free video streaming supported 24 different services, including big hitters like ESPN, Hulu, and Netflix. One glaring omission was YouTube, one of the largest video sites on the Internet. And now a report has shed some light on why YouTube is absent.
Speaking to the Wall Street Journal, T-Mobile VP of Engineering Grant Castle explained that the problem is a technical one. T-Mobile needs to be able to identify incoming traffic as video so that it can apply the optimization tech that enables Binge On's free streaming, and while YouTube videos usually use the HTTPS protocol that T-Mo can identify, sometimes it uses another protocol called UDP that Magenta has more problems analyzing. That leads to T-Mobile being unable to identify some video streams from YouTube.
Castle also explained that in the process leading up to Binge On's announcement, T-Mobile was working so quickly that it just didn't have time to figure out how to handle YouTube's video streams. "We are in a hurry, honestly," he said.
The good news is that T-Mobile is working to get YouTube included with Binge On. Castle says that the issue involving YouTube's different protocols isn't an insurmountable one, and T-Mobile has already said that it's in preliminary talks with Google about adding YouTube to Binge On.
As I said before, YouTube is a huge source of video on the Internet. Folks go to the site for viral videos, TV clips, and more, and recently YouTube has made a big push with video game and music content with its YouTube Gaming and YouTube Music initiatives. And so while Binge On will certainly save folks some data usage with its 24 supported services, I'm betting that a lot of people will be more excited about Binge On when it adds support for YouTube. And that's why T-Mobile is hard at work on figuring out YouTube's video protocols and negotiating its inclusion with Binge On.
Source: WSJ