Last year, AT&T was ordered to stop infringing on T-Mobile's trademark magenta color with the logo of its AIO Wireless prepaid brand. Now another company has found itself in some legal crosshairs over the magenta color.
Oxy, a UK-based company that is currently selling a smartwatch on Indiegogo, has revealed that it recently received a "notice of threatened opposition" to the trademark for its logo that it filed on August 19. You can see the logo above. The notice, which was delivered on November 3, came from Deutsche Telekom, parent company of T-Mobile. And while Oxy can't divulge any of the details of the notice due to a confidentiality clause, you can probably figure out the reason for DT's opposition to the Oxy logo.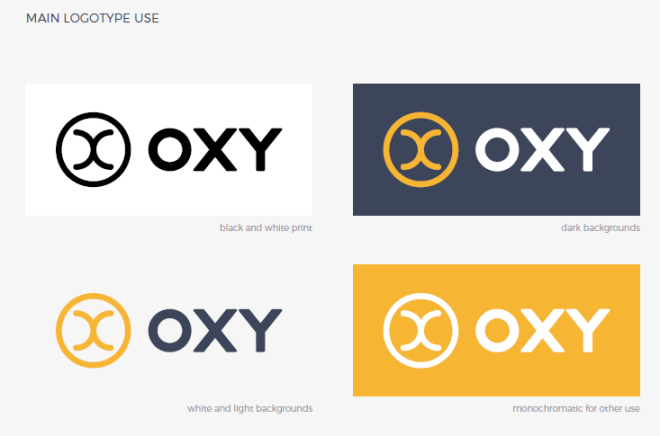 Oxy founder Raffaele Garofalo has put up a blog post explaining the steps that his company took after receiving DT's notice. The company learned that DT has targeted companies over the color magenta multiple times in the past, and after speaking with their advisors, they determined that they could either try to work with DT and pay to use the old logo or simply come up with a new one. Since Oxy is hard at work on a smartwatch and they didn't know how often DT actually lets other companies pay to use magenta-ish logos, Oxy decided to simply create a logo using Black Kohl, Yellow, and White colors.
I mentioned before that DT has gone after a few other companies for using magenta logos, but most of those were involved in wireless or networking, like DT and T-Mobile. Oxy is a smartwatch company, which makes DT's action seem a bit strange. Maybe DT thought that some folks might think that Oxy smartwatches are sponsored by or related to T-Mobile in some way? Maybe DT is just aggressive when it comes to the color magenta and hues that look similar to its own Magenta? Maybe a bit of both? Whatever the case, it seems like it'd be wise for any company involved with technology in any way to avoid using magenta in their logo.
Via: Android Police
Source: Oxy