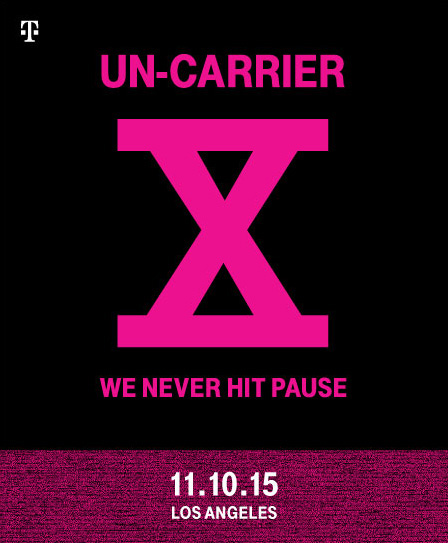 After first teasing Un-carrier 10 more than one month ago, John Legere today revealed when the next big Un-carrier move will happen.
T-Mobile has revealed that Un-carrier 10 — or Un-carrier X — will happen on November 10. That's 2 weeks from today. The event is happening in Los Angeles, and the tagline reads "We never hit pause."
As for what customer pain point Un-carrier 10 will focus on, that's still a mystery. The only teasers that we've gotten so far are the tagline that's on the Un-carrier 10 invite and the hint that Legere dropped last month when he said that Un-carrier 10 "is coming soon to a theater near you." Perhaps something movie-related?
We're keeping the #Uncarrier revolution rolling; no reason to hit pause now: 11.10.15 #UncarrierX https://t.co/8gbhuOeZST

— T-Mobile (@TMobile) October 27, 2015
Source: T-Mobile