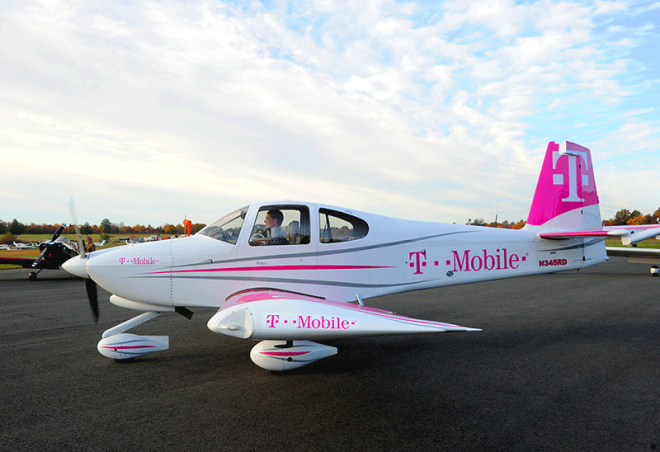 Yesterday we saw T-Mobile take its #AbolishOverages message to the sky above Verizon's headquarters in New Jersey, and today AT&T was the target of T-Mo's skywriting airplane.
T-Mobile today flew over Dallas, Texas, to tell AT&T that it needs to listen to consumers and abolish its overage fees. As you can see below, T-Mobile's message to big blue read "End overages now AT&T."
Today's skywriting efforts seem to have been a bit less uneventful than yesterday's. When T-Mobile revealed that it'd be writing in the sky above Verizon's headquarters, a Verizon executive fired off some Tweets calling the skywriting effort a "circus act" and describing T-Mo's network as "lousy." There doesn't appear to have been any AT&T execs throwing Twitter shade at T-Mobile, but with that huge message in the sky above AT&T's HQ, it's likely that some of AT&T's higher-ups were aware of what T-Mo was doing.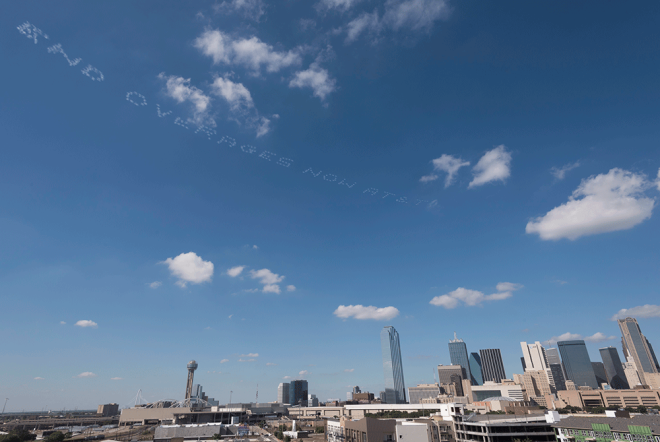 Source: T-Mobile