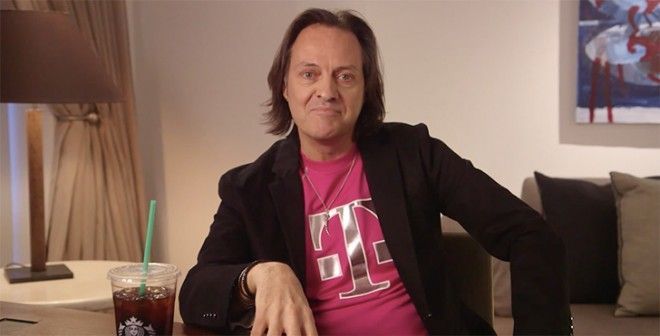 Just a quick heads-up that T-Mobile has announced when it'll reveal its Q3 2015 results. The earnings call and "an extended, open conversation" about the quarter will happen at 10:00 am ET on October 27, though the results themselves will be revealed earlier that morning at 7:30 am ET.
As in past quarters, John Legere and Co. plan to keep their prepared remarks to a minimum to allow for more open dialogue with analysts, media, and consumers. T-Mo will take questions on Twitter using the handle @TMobileIR and the tag $TMUS, and queries will also be accepted via text using the number 313131 and the keyword TMUS followed by a space.
If you'd like to follow along with the earnings call, T-Mo will use both the @TMobileIR and @JohnLegere Twitter accounts to broadcast news, and unsurprisingly, John Legere also plans to use his Periscope account during the event.
As for what T-Mobile's Q3 2015 results will include, John Legere teased last month that T-Mo had already added more than 2.1 million customers during the quarter. We'll likely get an update on T-Mo's Extended Range LTE rollout as well. We've seen quite a few official expansions lately and even more unofficial sightings, pushing Magenta toward its goal of having Extended Range LTE in more than 350 markets by the end of 2015.
Source: T-Mobile