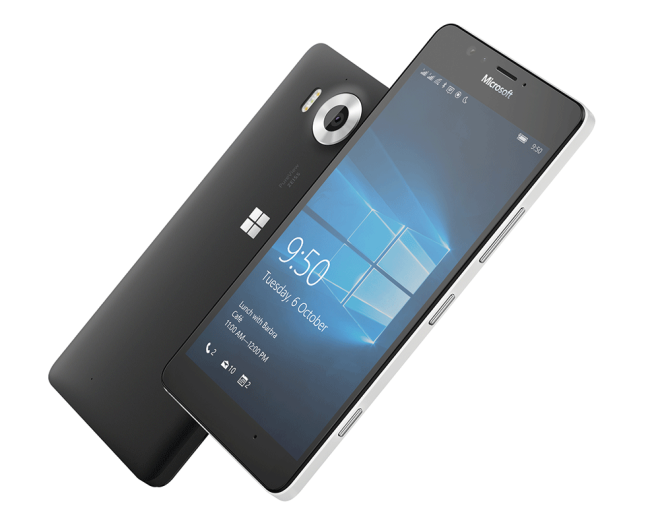 Yesterday John Legere got a bit upset when someone suggested that T-Mobile turned down Microsoft's new Lumia 950 and Lumia 950 XL, saying Microsoft gave them to AT&T in an "old school exclusive." Now Microsoft has responded, and it seems like John was right.
In a statement issued to PCMag, Microsoft says that it's "refocusing [its] channel strategy, narrowing it in the short-term and planning for broader operator availability long-term." Microsoft goes on to say "While there was interest across the board from US operators, currently we've made the decision to have AT&T carry the Lumia 950." Microsoft will also sell the 950 and 950 XL unlocked in its own stores.
PCMag's Sascha Segan reports that his own sources corroborate Microsoft's claim, saying that US carriers have shown interest in Windows Phone hardware. However, Microsoft is said to have ignored them, showing no willingness to spend the time or money validating its phones for the CDMA networks of Sprint and Verizon and shunning T-Mobile. Meanwhile, AT&T reportedly only agreed to offer the Lumia 950 because it's easy to do so and because Microsoft wants a channel for enterprise sales.
So it sounds like there was some carrier interest in Microsoft's new phones, but that Microsoft ended up giving just one of them to an operator that doesn't really care all that much about selling it. That's a disappointment for anyone in the US with the slightest interest in Microsoft's new Windows phones. The only good bit of news is that Microsoft plans to sell the 950 and 950 XL unlocked, so any T-Mobile customer can buy one and use it on the Magenta network. Of course, the downside to that is T-Mo customers can't get a new Lumia on an installment or JUMP! plan, and VoLTE is an uncertainty.
Windows Phone, and now Windows 10 Mobile, is a nice platform with a unique UI and software that seems to run smoothly on just about any hardware you throw at it. While it may never steal a huge chunk of marketshare from Android and iOS, it's odds of doing much of anything are pretty low with Microsoft's strategy for the 950 and 950 XL, and that's a bummer for the Windows phones and anyone that's a fan of them.
Are any of you thinking about buying an unlocked Lumia 950 or Lumia 950 XL to use on T-Mobile?
Source: PCMag