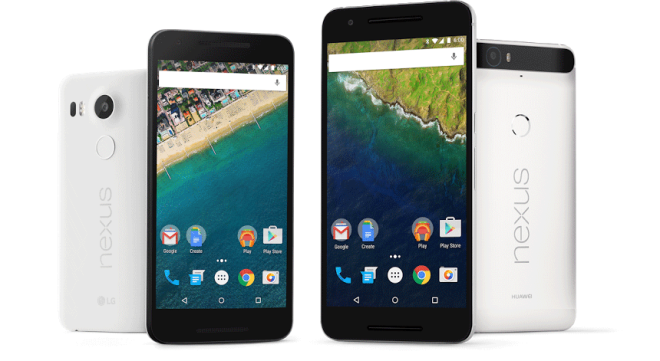 Yesterday T-Mobile said that the new Nexus 5X and Nexus 6P won't support T-Mobile band 12 and VoLTE out of the box, but that it was working with Google on enabling those features. Now we've got a bit more information on the matter thanks to Google.
Several members of Google's Nexus team took part in an AMA (Ask Me Anything) session on Reddit today, and unsurprisingly, the question of T-Mobile band 12 and VoLTE support came up. The Googlers' answer was short, and thankfully, included good news:
"We're hard at work with T-Mo to get Band 12 on Nexus devices by ship date"
While it's kind of strange that the Nexus 5X and Nexus 6P don't support T-Mo's band 12 and VoLTE out of the gate, it sounds like the features ought to be enabled by the time that phones begin shipping to buyers next month. That's much better than the time than the Nexus 6's VoLTE update, which didn't arrive for several months after launch.
It's also worth mentioning that T-Mobile has already said that the Nexus 5X and Nexus 6P should have Wi-Fi Calling support at launch. While it's expected to be turned off by default, T-Mo has said that after you pop in your SIM and hook onto the network, you should be able to turn the feature on.
Source: Reddit