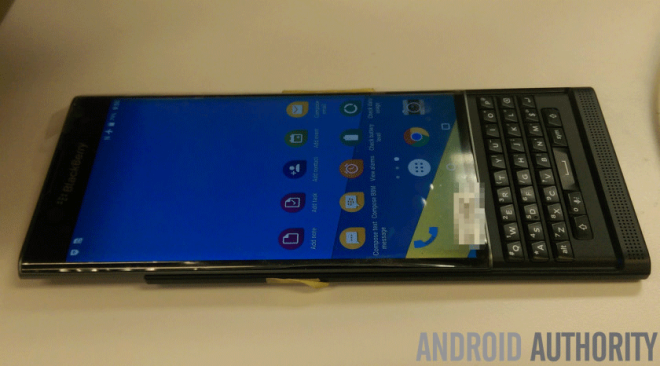 The BlackBerry Venice is expected to launch on T-Mobile — and other US carriers — this November, but we've gotten a pretty good look at it ahead of time thanks to the rumor mill. Today we're getting another peek at the device, with a focus on its software.
The latest batch of BlackBerry Venice photos show off several aspects of its Android software, which appears to be mostly vanilla but with a few BlackBerry touches like some tweaked icons and a new Recent Apps UI. BlackBerry has also added a couple of shortcuts to the gesture that lets you access Google Now by sliding your finger up from the app drawer button.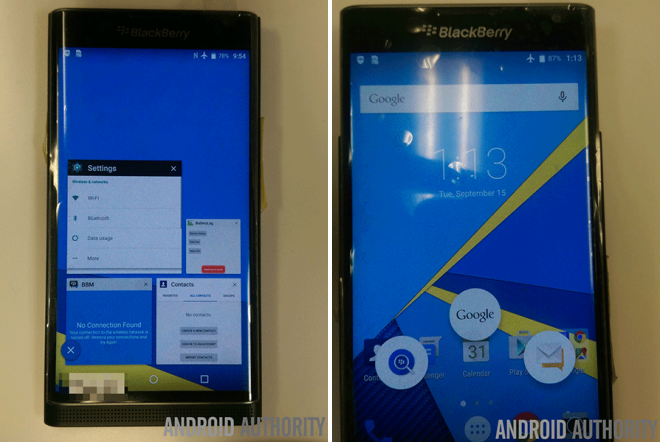 On the hardware front, the Venice shown in these photos looks largely similar to the models that we've seen before. It's got a full physical keyboard that appears when its touchscreen is slid up, and that touchscreen appears to have some slight curves on its sides. Around on the back of the phone lives an 18-megapixel rear camera.
Some of the Venice's spec details are also mentioned in today's leak. The phone will reportedly offer a Snapdragon 808 processor and 3GB of RAM, which aren't super high-end features for late 2015, but they are still respectable.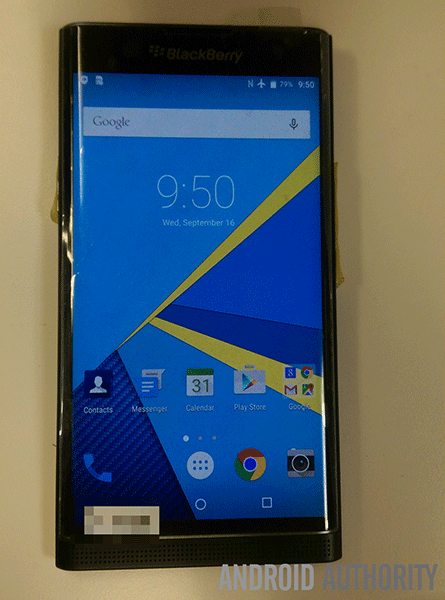 Source: Android Authority