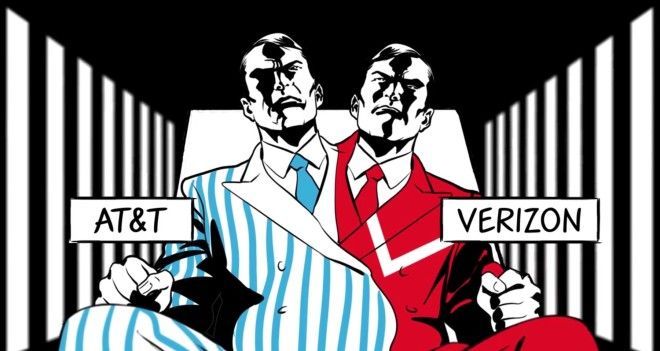 As you will undoubtedly know by now, T-Mobile is going to be taking part in one of the biggest wireless spectrum auctions America has ever seen. The 600MHz incentive auction is due to kick off next year and as things stand, the two biggest carriers look likely to swoop up the majority of the spectrum. As they did in the AWS-3 spectrum auction last year.
While AT&T and Verizon are lobbying hard to keep the auction rules as they are, T-Mobile wants the Commission to reserve half of the spectrum available for the carriers who don't already own a ton of low-band airwaves. Let's not forget, T-Mo spearheaded a move last year to make sure that 30MHz blocks were reserved in each market for the smaller guys. Now it wants 40MHz.
To get consumers on its side, T-Mobile just published this awesome animated short video, tweeted by John last night:
KA-POW!! That is the sound of us saving wireless competition! We need your help to #DefeatDuopoly! Watch this! https://t.co/R56ap3BZkW

— John Legere (@JohnLegere) June 23, 2015
In the video, AT&T and Verizon are represented by a double-headed enemy named "The Duopoly". And – of course – John Legere is the hero leading his crowd of consumers who all want a future free from the Duopoly's control.
Behind this comic-like video is a serious message: If you agree with T-Mobile and want to see the rules changed before it's too late, hit social media hard. Tweet @FCC using the #defeatduopoly hashtag. The Commission – headed by Jack Wheeler – will be voting on the final rules for 2016's auction next month, on July 16th. It's not too late to have your voice heard.
Source: Twitter (@JohnLegere)