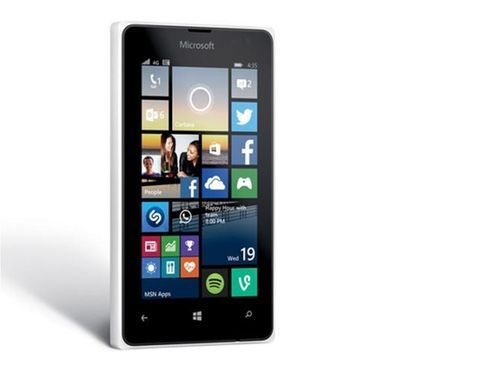 While we're all still anxiously waiting for an official release date on the Lumia 640, Walmart has decided to drop the price of Microsoft's lowest-spec modern smartphone: Lumia 435. You can now grab the 400-series handset for just $49.98, down from the usual price of $95.
You can buy it direct from Walmart online on prepaid.
It might be worth considering for those of you looking for an emergency back-up phone, or if you just want a bog-standard smartphone for keeping in touch with friends and family via email/messaging. Its one major downside, even for this price, is that it doesn't support T-Mobile's LTE network. That said, it does have a 4-inch 480 x 800 pixel LCD display, Snapdragon 200 quad-core processor, 1GB RAM and 8GB storage.
If LTE is a must for you, it may be worth considering T-Mobile's special offer on the LG Leon LTE, which could be yours for free on prepaid (after rebate) and – as the name suggests – supports LTE.
Source: Walmart
Via: PhoneArena