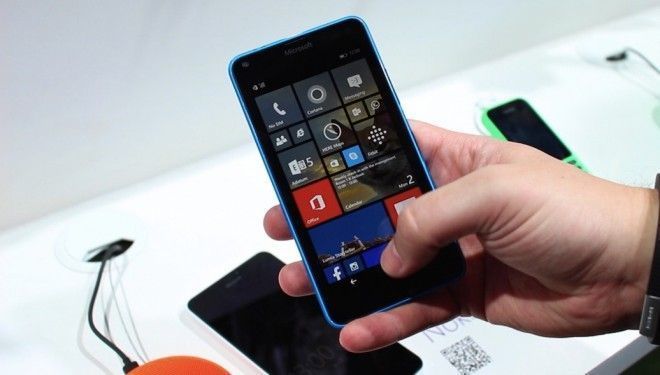 Late last week it seemed we had a concrete release date for the upcoming budget-friendly Lumia 640 smartphone by Microsoft. Although its popularity isn't likely to be quite near the likes of the Galaxy S6 or iPhone 6, it certainly feels like there are plenty out there waiting to get their hands on the next great value Windows Phone. And from my time with it, that's exactly what I think it is. It's an incredible amount of phone for the money (they're £129 here in the UK, cost $130 on Cricket Wireless.)
Back on direct topic: We read elsewhere that the Lumia 640 is scheduled to arrive on July 16th. If it holds true, that makes more than 4 months since it was announced at MWC in Barcelona. However, if one conversation with T-Mo customer care is anything to go by, T-Mobile is actually aiming to have it on shelves way before that date: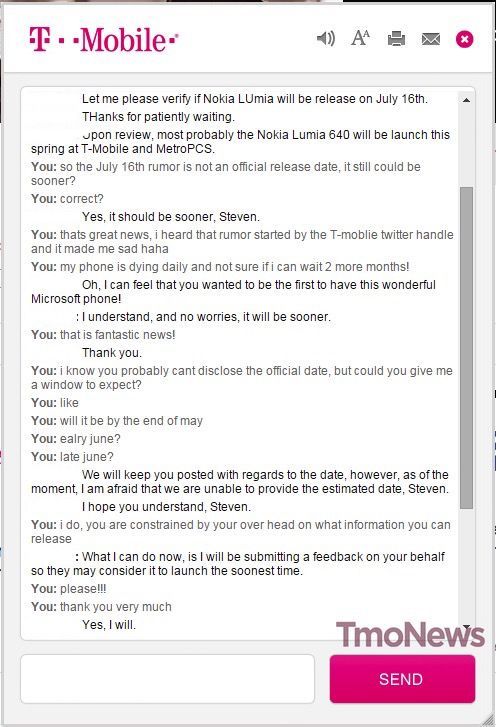 The team member (whose name we've erased) states more than once that T-Mobile should be selling it earlier than July 16, and that it's still scheduled for "this Spring".
Now, as I was typing "if a conversation with T-Mo customer care is anything to go by" a few sentences back I had this pang of "yeah, duh." I realize the folly in placing any bets on release dates purely on the "information" provided by a customer care agent. Not at all belittling the knowledge of any particular care team staff members. What I mean by that is that it can often take time for any updated information to filter its way through every individual working in a part of a company the size of T-Mobile. But if the official @TMobileHelp Twitter account initially said July 16 – with some certainty – isn't that a message that should be seen and heard by all T-Mobile's Customer Care staff?
There's only one real message to take from this, and it's a response I keep getting from my sources: We don't have any specific release date set in stone for this device yet. So let's hope it does arrive way before July.