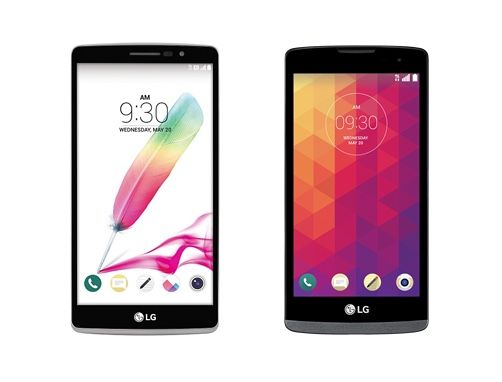 T-Mobile has confirmed what we already knew today and launched both the LG G Stylo and LG Leon LTE. Both devices are aimed at the bottom end of the market and serve different purposes at different price points.
The G Stylo is a budget phablet with a stylus available for $289.92 full retail, or $0 down and 24 monthly payments of $12.08. Its smaller sibling, Leon LTE, is almost half the price at $149.76, or $0 down and 24 monthly payments of $6.24 to postpaid customers. Both devices are available to buy from today.
That's not all the news. You may remember we got hold of some information just a few days ago which stated T-Mobile would be offering the Leon LTE for free to prepaid customers. The carrier confirmed that move this morning. Prepaid customers can get the LG Leon LTE for free (after online rebate). You can find out more details about who qualifies for this discount in our earlier post.
To order online or read up on the specs, check out the G Stylo product page here and the Leon LTE product page here.
MetroPCS customers, you'll also be getting both devices, but you need to wait a few more days before they're available. Metro will be selling the Leon LTE for $49 (after instant rebate) from this Friday, May 22nd. As for the G Stylo, that's going to be available from June 1st and costing just $199.