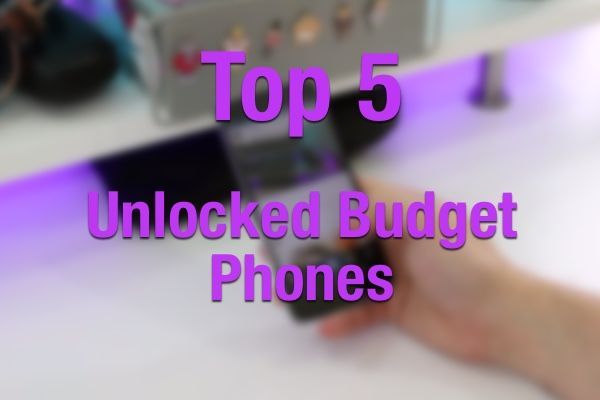 T-Mobile sells some of the best – and most expensive phones – on the market. But perhaps what's surprising is that there are a bunch of affordable phones on the market that can (almost) give those devices a run for their money. And they're not available on T-Mobile's store shelves.
While that means that they don't come with services like Wi-Fi Calling baked in, it does mean that they're factory unlocked and free of any of the magenta bloatware. Here are my five favorite devices under $300, all of which are compatible with T-Mobile's LTE bands.
.


1. Alcatel OneTouch IDOL 3 – $249.99


Regardless of price, the Alcatel OneTouch has been one of my favorite phones released so far this year. Perhaps it was the surprise of having such a great experience with a brand that had a bad reputation. Or perhaps it was just that I loved the thin-ness and performance of this Android budget flagship.

It boasts a full HD 5.5-inch IPS LCD display that sits so close to the glass surface that it makes content appear to be floating on top. It has an octa-core chip, a decent 13MP Sony camera sensor and an impressive battery. What's more, it runs an almost-stock version of Android Lollipop. More importantly, it comes equipped with support for all three of T-Mobile's LTE bands. You can pick one up for $249.99 on Amazon. At that price, it's an absolute steal. You can read my review of the phone here.
.


2. Microsoft Lumia 640 XL – $244.78

Another device to impress me greatly during MWC was one of Microsoft's latest mid-range phablets. The Lumia 640 XL shows off everything that's good about entry level Windows Phone devices. It performs well in almost every way. It has a huge 5.7-inch 720p display which is great for consuming media. Its Snapdragon 400 chip takes care of the operating system and any apps with ease, and its 13MP Carl Zeiss camera is unbelievably good. If you want a great Windows Phone, you should definitely consider picking one up. It's available for just $244.78 on Amazon.
.


3. Moto E (2nd gen) LTE model – $149.99

By far the cheapest on my list, the Moto E is the only one under $200 and shows how good Motorola is at releasing great devices that cost little money. At just under $150, the second generation Moto E outperforms its price point admirably. It has a 4.5-inch display with a resolution of 540 x 960, giving it a pixel density of 245ppi. The LTE model uses a Snapdragon 410 chip and comes with 1GB RAM and 8GB storage as well as a 5MP main camera and a 2,390mAh battery. You can pick it up for $149.99 on Amazon.
.


4. Huawei P8 Lite – $249.99
The Huawei P8 Lite is – sort of – the odd one out in this list, as it's the first one to come with dual-SIM support. This means you could potentially have a T-Mobile SIM and a SIM from another carrier in use at the same time. It has a 64-bit octa-core processor, 720p 5-inch screen, a 13MP camera and is only 7.6mm thin. They've only gone on sale very recently, but you can grab one for just under $250.
.


5. BlackBerry Classic – $332.32

Like the Huawei, the BlackBerry Classic is an unusual inclusion in this list. Partly because it's the only phone with a physical keyboard. But mostly because it's the only one that costs more than $300. Don't let that fool you in to thinking that it's an expensive device though. Its price has dropped to $332 on Amazon. That's more than $100 cheaper than what T-Mobile sells the same device for.

Those are just a few of my favorite mid/low-end phones. If you're looking for a backup device, or don't have the budget to fork out the cash for a specced-out flagship, any of these should serve you very well. Let us know what you think of them and – of course – shout at me if I've forgotten one of your favorites. Use the comments or grab me on Twitter: @CamBunton.