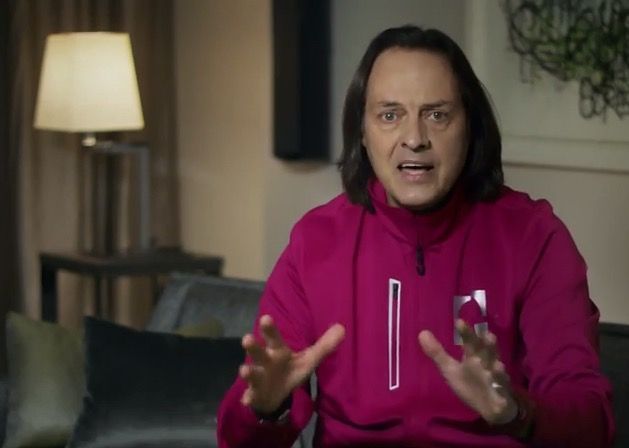 Around a year ago, T-Mobile announced during one of its Uncarrier events that it was ending overages. No more charges outside of the plan for anyone subscribed to the magenta carrier. You may remember at the time he created a petition on Change.org so that consumers could get involved and try to abolish overages. It may have been something of a publicity stunt, but he did have a point. Carriers like AT&T and Verizon rake in a fortune through charging users overages. T-Mobile quotes a $1 billion per year figure, which is a huge amount paid by subscribers for going over their allowances.
Today, in his second vlog for the company, John Legere once again calls on the competition to act. Pointing yet again to the "abolish overages" petition, but this time with added incentive. As soon as the petition reaches 250k signatures, he promises to "send a message they (the carriers) won't be able to ignore."
It goes without saying, the following video features a little grown-up language. So if you're sensitive to colorful language, I'd advise covering your ears whenever you see Legere open his mouth. You never know when an F-Bomb might drop:
If you agree and think overages should be completely abolished, for good, head on over to change.org/abolishoverages. As it stands at time of typing, the petition is around 50,000 signatures short. Even if the petition doesn't make other carriers stand up and take notice, I really want to see what T-Mobile's message to the competition is. So, even if it's just to help me satisfy my curiosity, go and sign it!
Source: T-Mobile