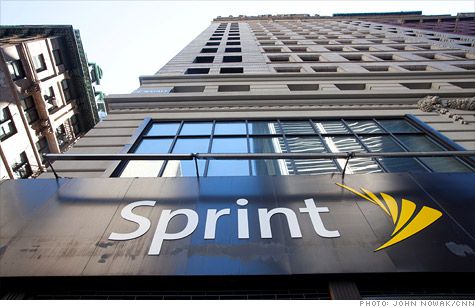 If T-Mobile's controversial CEO, John Legere is to be believed, T-Mobile has already overtaken Sprint as the third largest carrier in the States. This is down to the fact that Ol' Yeller has been counting its inactive customers for much longer than is normal. Or at least, that's what Legere claims.
Regardless, most analysts are singing from the same hymn sheet now, looking ahead to Q1 results for 2015. Almost all agree that the carrier will overtake Sprint. Based purely on predictions for how the first quarter went for the two companies, #TeamMagenta still has the momentum, and is predicted to have – yet again – added more subscribers than its closest rival.
As reported in a Kansas City Star article, Adam Ilkowitz of Nomura Securities believes that T-Mobile is already larger than Sprint thanks to strong Q1 performance. But MoffetNathanson Research's Craig Moffet believes that T-Mo's subscriber base won't surpass Sprint's until the end of May.
Swinging the balance in favor of T-Mobile, Jefferies analyst Mike McCormack estimates that T-Mobile grew by 2.15 million subscribers in the first quarter of this year. With his prediction that Sprint only grew by 397,000 customers, that would place T-Mobile in third place.
At last count – before the first quarter started – T-Mo's subscriber base was officially 55.019 million strong, while Sprint's was 55.929 million. That means T-Mobile needs to report 910,000 more net additions than Sprint in Q1 just to catch up. It's a big ask for T-Mobile.
Sprint however seems to have bigger fish to fry. It's not concerned if T-Mo is 3rd or 4th, it needs to focus on the important things. According to Jaime Jones, Sprint's president of postpaid, the ranking is "immaterial" to new CEO, Marcelo Claure's plans. Which is admirable. The company needs to continue building out a network which can compete in speed and reliability with the bigger carriers.
There's no doubt then that this is a much bigger deal for T-Mobile than it is for Sprint. But it's not about beating Sprint as such. I get the feeling that this is more a "look how far we've come" moment. Just two years ago it had a little over 30 million customers before merging with MetroPCS and going on its incredible Uncarrier push. Since then, its customer base has grown tremendously. Catching Sprint would have been an impossible dream at one point, now it looks to be a reality.
So while it's exciting that we might overtake Sprint. It's not because its Sprint. It's because of the progress we've made in the past two years.
Source: Kansas City Star
Via: Fierce Wireless