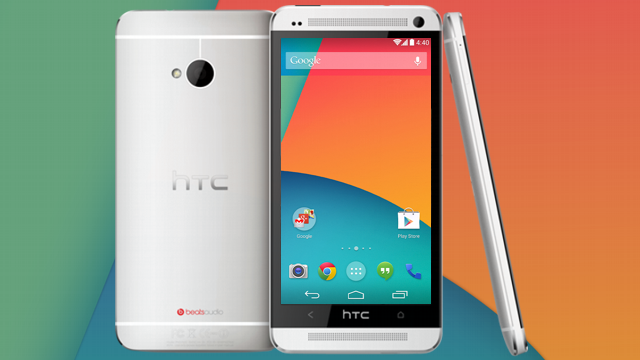 At the end of last week, one of HTC's product chiefs tweeted out that we can expect the Android 5.0 Lollipop to arrive for the original HTC One on T-Mobile to land on Tuesday, March 10th (tomorrow). But, if an email from our readers is anything to go by, T-Mobile and Google pushed the button early.
Android 5.0 Lollipop is now available to download for the HTC One M7: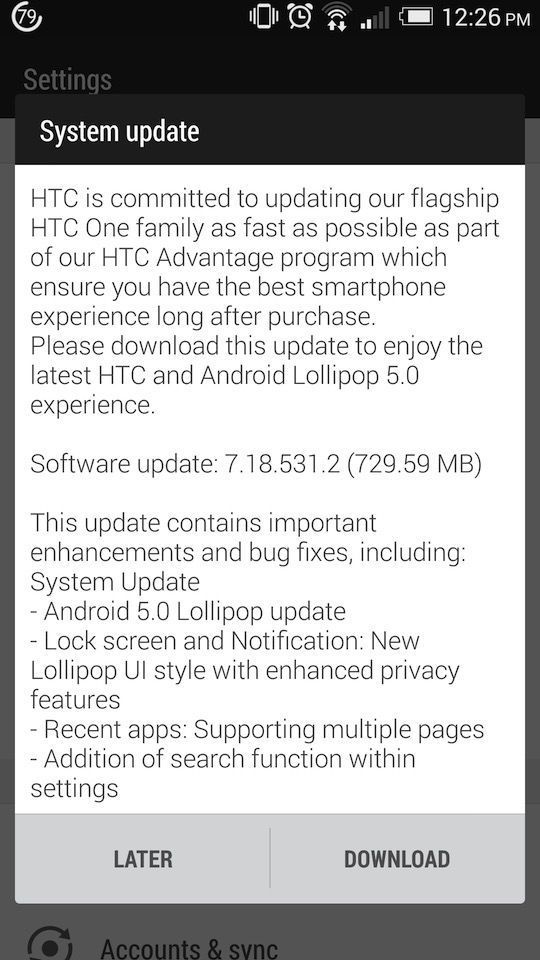 Unlike many Samsung phones, the update measures in at less than 800MB. But with it still being the early stages of the rollout, it may take a little while to show up on your device. If you have the phone, and you haven't yet received the notification to install it, go in to your settings menu and check for the update manually. Hopefully it's there waiting for you.
Weighing in at 730MB, the update includes Android 5.0, some new Lollipop-style lock screen and notification UI plus some some "important enhancements and bug fixes".
As always, let us know how you get on with the update. Was it a trouble-free install, and has it given your old One a new lease of life?
Thanks, Scott.