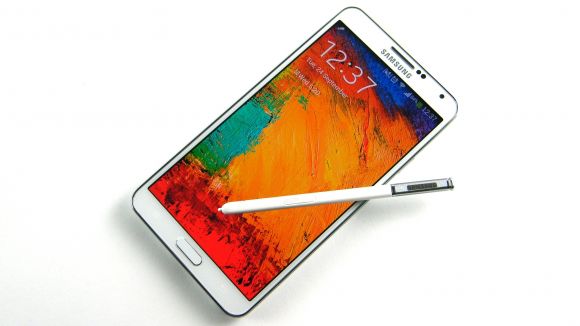 A couple of readers got in touch with us in the early hours of this morning to let us know that the Android 5.0 update is now available to download for the T-Mobile Galaxy Note 3 variant. This confirms an update made to Samsung's support pages, which states that software version N900TUVUFOB5 was made available yesterday evening.
Along with Android 5.0, the software update also includes Wi-Fi calling optimization and a couple of bug fixes.
We don't know exactly how big the update is, but if previous Samsung phone updates to Android 5.0 are anything to go by, it could be pretty hefty. The Samsung Galaxy S5 update recently weighed in at almost 1GB. So if you are to download it over-the-air, I'd recommend doing it over Wi-Fi.
If the update hasn't shown up for you yet, go in to your settings menu and check manually for updates. If that doesn't work, try Samsung Kies PC/Mac software and install it via USB.
Let us know how you like the Lollipop update combined with Samsung's TouchWiz. I've had some brief hands on time with it on the Galaxy S6 and – although I prefer stock – I quite like the way they work together.
Thanks, Phil and Johnta
Source: Samsung
Hat-tip: Android Central