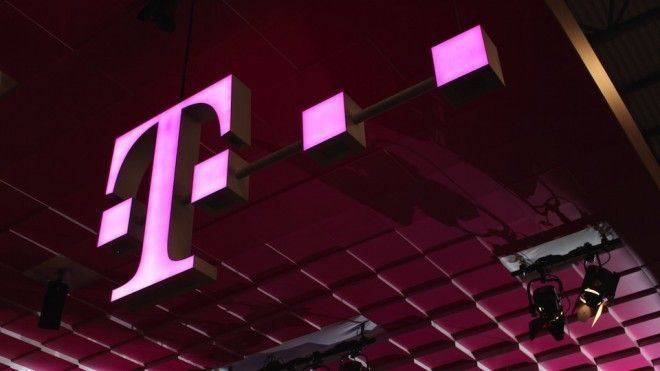 We're approaching the end of the first quarter of 2015, and if analyst predictions are anything to go by, it may well have been another successful one for T-Mobile. And a lot of this is based on T-Mo's announcements made during the Uncarrier 9.0 event last week.
During the Uncarrier unveiling, T-Mobile stated a few key numbers. First was that it expects a postpaid churn of just 1.4%. Second was that it expects to capture 26% of the industry's gross subscriber additions. Third is that expects to take 2 customers for every 1 that it loses to another carrier. Otherwise referred to as a porting ratio of 2:1 in favor of T-Mobile.
With all that information combined, Jeffries' analysts believe that T-Mobile will add 1.1 million postpaid handset customers in Q1. Jennifer Fritzsche of Wells Fargo estimates 1.03 million, while Credit Suisse's Joseph Mastrogiovanni believes T-Mobile will announced 1 million postpaid adds.
For reference, T-Mobile added 1.3 million postpaid adds in the final quarter of last year, a record 1.4 million in Q3 and just under 600k in Q2. If it does manage to hit more than 1 million postpaid adds in the first quarter of 2015, it will be the third consecutive quarter to achieve that impressive feat.
Following on with the usual trend, we don't expect T-Mobile to announced its Q1 financial results until part-way through May, since its executives normally wait close to two months after the quarter closes before releasing the earnings reports.
For me, the big issue is whether or not T-Mobile can continue to make profit. Last quarter was the first time in a long time that the company actually made any profit, despite posting impressive subscriber and revenue growth for several successive financial quarters. If it can build on that progress, and grow further, that's great news for the company and its shareholders. Particularly Deutsche Telekom, which wants to see the company become far more independent than it has been.
In an ideal situation, DT doesn't want to have to invest any more money in the company. But rather, see T-Mo making its own profit and managing on its own. If it doesn't, rumors of companies looking to buy the popular "Uncarrier" will continue for the foreseeable future.
Via: Fierce Wireless