Ahead of the schedules earnings call, T-Mobile has released its full financial results for 2014, and for the fourth quarter. And it makes for good reading as the earnings reports generally do these days for T-Mo.
.
FINANCIALS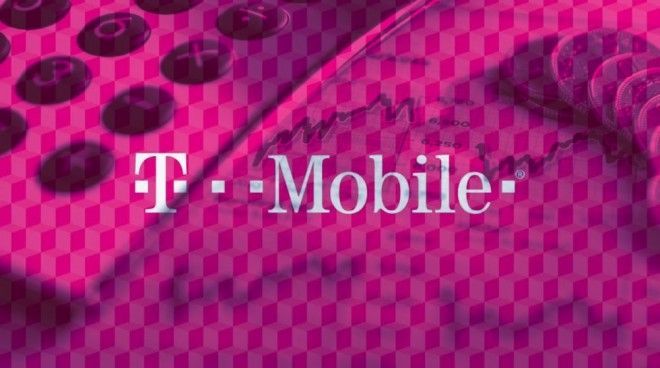 In the fourth quarter – as previously announced – T-Mobile added 2.1 million customers to its ranks. With all four quarters' totals added up, the carrier added an impressive 8.3 million subscribers over the full year. Of the 2.1 million net adds in Q4, 1.3 million were branded postpaid adds. All in all, the carrier added 4.9 million branded postpaid customers in 2014, 4.0 million of which were phone subscriptions.
Perhaps more impressive is when you look at the industry's postpaid phone growth over Q4 and 2014. T-Mobile captured 80% of the phone growth in Q4, and almost 100% in 2014. Meaning: T-Mobile's growth has been phenomenal.
For those interested in financials, T-Mobile's total revenues in Q4 were up 19.4% year on year. Service revenues were up 13.6% for the same period. This was lead by strong subscriber growth and the increase in the average billings per user (ABPU), which climbed to $61.80 in Q4, up 5.1% on Q4 2013.
Interestingly, as part of today's report, T-Mobile is introducing three new metrics to help investors and analysts get a better sense of how well the carrier is performing. Those are as follows:
ARPA – Average Revenue Per Account
ABPA – Average Billings Per Account
Customers Per Account
On these new metrics, T-Mo noted that "branded postpaid ARPA and ABPA [are] indicative of its revenue growth potential given the increase in the average number of branded postpaid phone customers and increased penetration of mobile broadband devices."
With those metrics in mind, the company announced that ARPA for the fourth quarter was $109.87, while branded postpaid ABPA was $143.79. ABPE, incidentally, grew 12.9% year-on-year, driven by the growth in EIP billings. EBITDA (Earnings before interest, taxes, depreciation, and amortization) was $5.6 billion for the full year, 2014. In Q4, adjusted EBITDA was $1.8 billion, up 41.4% year on year.
.
NETWORK EXPANSION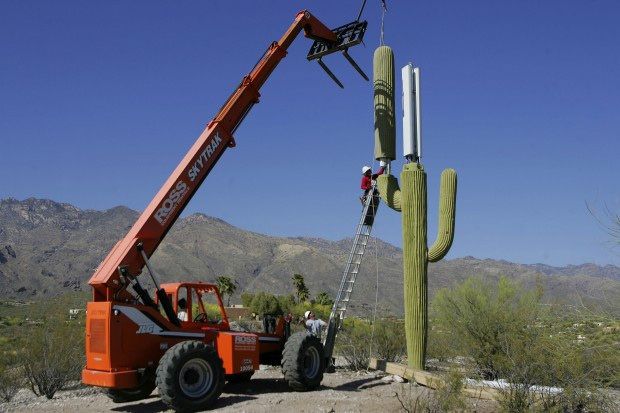 T-Mobile also used its financial report to mention network expansion, which is "continuing at an accelerated pace." By the end of 2014, the LTE network covered 265 million Americans, exceeding the 250 million goal set by the carrier. As we've already heard, the target now is to reach 300 million by the end of 2015.
The network operator is continuing to roll out Wideband LTE in metro areas, while simultaneously deploying 700MHz band 12 and 1900MHz PCS spectrum. At the end of 2014, 121 market areas were covered by Wideband. By the end of 2015, it should be 150 market areas.
Perhaps the most exciting network news is that T-Mobile's 700MHz spectrum portfolio which now includes enough airwaves to cover 190 million people. A lot of that is yet to be deployed, or is restricted by TV broadcast channel interference, but the company has already rolled it out in Cleveland, Colorado Springs, Minneapolis, Washington DC, Houston and Dallas.
All in, T-Mobile's cash capital expenditures reached $1.3 billion, most of which was investment in network modernization, 4G LTE deployment and the rollout of 700MHz and 1900MHz spectrum. That doesn't include the AWS-3 licenses, covering 97 million people, recently won for $1.8 billion. The company plans to pay $1.4 billion for these licenses in March 2015, which is net the $0.4 billion deposit already paid in October 2014. T-Mobile should receive the spectrum in the second quarter of 2015.
As for the continued MetroPCS combination, T-Mobile continues to expand the brand and re-farm its spectrum. At the end of 2014, MetroPCS was available in 55 markets with nearly 11,000 points of sale. 87% of the entire MetroPCS customer base is now on the T-Mobile network leaving only 13% still on the old CDMA network. 73% of Metro's spectrum has been re-farmed, so far, and integrated in to T-Mobile's network. By the second half of this year, MetroPCS' old network should be completely shut down.
"In the fourth quarter of 2014, T-Mobile decommissioned the CDMA portion of the MetroPCS networks in Philadelphia, Los Angeles, San Francisco, and Sacramento. Total decommissioning costs for CDMA network shutdowns amounted to $263 million in 2014. In 2015, the Company has already decommissioned the CDMA portion of the MetroPCS networks in Atlanta and the Detroit metro area, bringing the overall total to 8 market shutdowns so far. The Company expects to decommission all the remaining CDMA markets by the second half of 2015, and expects to incur additional network decommissioning costs in the range of $500 million to $600 million with substantially all the costs expected to be incurred in 2015."
.
FORWARD LOOKING
For 2015, T-Mobile has – yet again – set itself conservative targets to hit. It expects between 2.2-3.2 million branded postpaid net adds and targets $6.8-$7.2 billion of adjusted EBITDA.
In short: It's looking pretty good for T-Mobile. Revenue and customer additions are strong. The continued expense cause by network expansion and spectrum acquisition is eating in to the earnings, but it's good to see T-Mo spending on what's important and keeping pricing competitive.
To read the full earnings report, head on over to the press release. For those interested, you can tune in to the earnings call a little later on at 9am Eastern Time. A live webcast will be available for your streaming pleasure, at http://investor.t-mobile.com, and an embedded livestream video will be on the @TMobileIR Twitter handle.
Source: T-Mobile