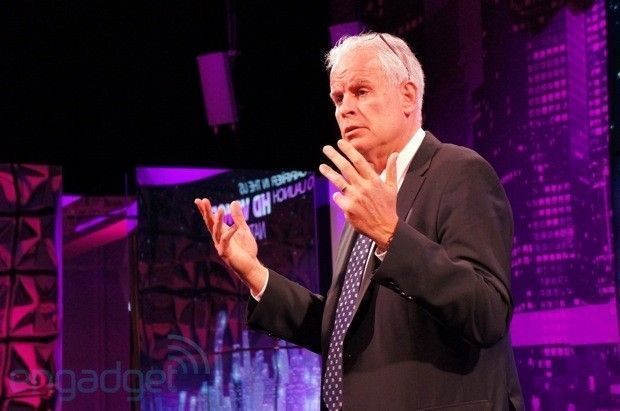 Neville Ray, T-Mobile's Chief Technology Officer – informally known (by me) as the master wizard of networks – has been elected to serve as the 2015 Chairperson of the 4G Americas Board of Governors. With 25 years of experience in the industry, designing and deploying wireless networks, Ray was seen as the ideal person for the role.
4G Americas is a "wireless industry trade association" which represents the 3GPP family of technologies, including LTE/LTE-A.
Neville commented, "I am privileged to again chair such a strong and active Board of Governors at 4G Americas. Over the years, the association has had a significant and positive impact on the mobile industry in the Americas region providing technical and regulatory leadership for the connected wireless world. I plan to continue to progress mobile broadband technology in our region through the strategic work at 4G Americas."
As well as electing Neville Ray as Chairperson, 4G Americas re-elected Ericsson's Hans Ovesen as Treasurer.
"We are privileged to have Neville Ray as the incoming Chairperson of the 4G Americas Board of Governors and are enthusiastic about his leadership in the rapidly progressing mobile industry," said Chris Pearson, President of 4G Americas. "It is a further honor that Hans Ovesen, with his vast experience with global organizations, will continue to serve as Treasurer."
Given how quickly T-Mobile has rolled out LTE, it's no surprise for us to see the company's CTO in such an esteemed position. And it's not just the speed of deployment, it's the continuous improvements, adding technologies like the VoLTE to Wi-Fi calling hand-off, 4×2 MIMO and Wideband LTE. All in the space of 18-20 months.
Source: 4G Americas