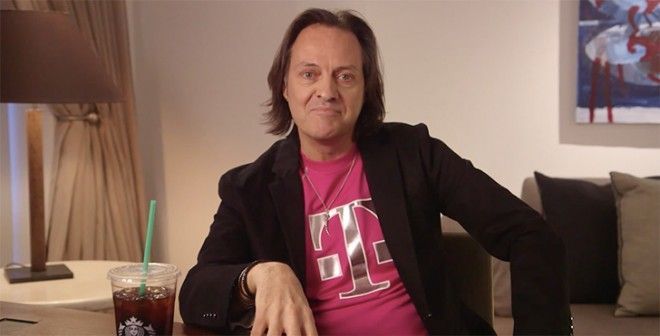 Last week, T-Mobile CEO John Legere shared many photos to Twitter that showed that he was making visits to government officials in Washington, D.C., including one meeting with FCC Commissioner Mignon Clyburn. Now we know what Legere was doing in D.C.
An ex parte filed by T-Mobile has revealed that on January 21, John Legere met with government officials to discuss T-Mobile's recent earnings reports, its Un-carrier efforts, and the impact that T-Mobile has had on the industry and how it's benefited customers. Legere also emphasized the importance of low-band spectrum and the upcoming incentive auction, saying that the impending 600MHz auction shouldn't be delayed. A delay would only benefit AT&T and Verizon, Legere said, which already have 73 percent of the low-band spectrum. If T-Mobile were to get some, it could better compete against AT&T and Verizon and also offer more Un-carrier initiatives, Legere explained.
This isn't the first time that T-Mobile has emphasized the importance of the 600MHz auction. T-Mo previously pushed the FCC to set aside some of that spectrum specifically for smaller carriers — aka those not named AT&T and Verizon. T-Mobile went on to ask the FCC to reserve more than the 30MHz of low-band spectrum that it had already set aside so that the smaller carriers wouldn't be left with scraps.
Via: Wireless Week
Source: FCC