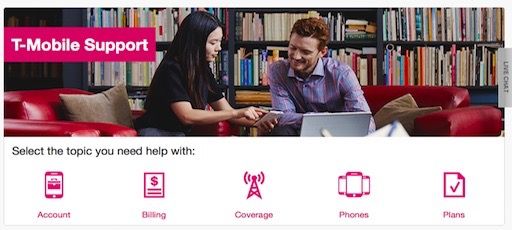 T-Mobile's support website is perhaps my most used tool offered by our favorite carrier. Normally it's to read up on phone specs, or software updates for T-mo devices. But it was never the most intuitive of platforms for discovery. Now, it's been redesigned to be prettier and, hopefully, easier to use.
The first thing you'll notice on the new site is the main menu (above), offering quick access to the key areas within T-Mobile Support. Underneath that is a collection of the most popular pages, trending discussions and featured news. More importantly, while scrolling up and down through the page, there's a consistent gray semi-transparent tab for quick access to Live Chat.
I've been looking around the newly designed page and it certainly seems like everything is a little more easy to find. It seems more responsive too, a little quicker. Regardless, I felt I should point you in its direction, just in case you hadn't seen these changes yet.
Head on over to support.t-mobile.com and have a look for yourself.