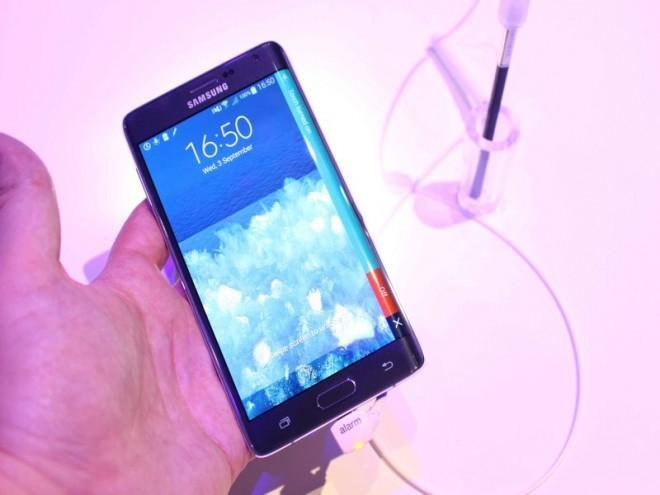 Earlier today, Samsung published a press release announcing that the Samsung Galaxy Note Edge would be available on sale in the U.S. from November 14th. It will be available on all four major carriers, and the price is set to be astronomical. Although T-Mobile is yet to announce pricing, the Galaxy Note 4 Edge landing/pre-registration page on T-Mobile.com clearly displays the 11/14 date. Confirming information revealed in a leaked memo last week.
It's unlikely that T-Mo's pricing will be vastly different to other carriers, and that's where the bad news starts. On AT&T, it's $399 ON CONTRACT. Full retail price is $949. On Sprint, it's $0 down with 24 monthly payments of $35. Taking it to $840 full retail price. So it'll be around that ball park figure.
Specs include:
5.6-inch 2560×1440 Super AMOLED display
160 pixels on the side Edge screen
2.7GHz quad-core processor
16-megapixel rear camera with optical image stabilization
3.7-megapixel front camera
32GB of storage
microSD card slot
3GB of RAM
3000mAh battery
Charcoal Black and Frost White color options
Android 4.4 KitKat
Will you be forking out for the dual-display Note? Or are you more than happy with the regular Note 4?
Source: T-Mobile, Samsung
Hat-Tip: TEKHD on XDA forums