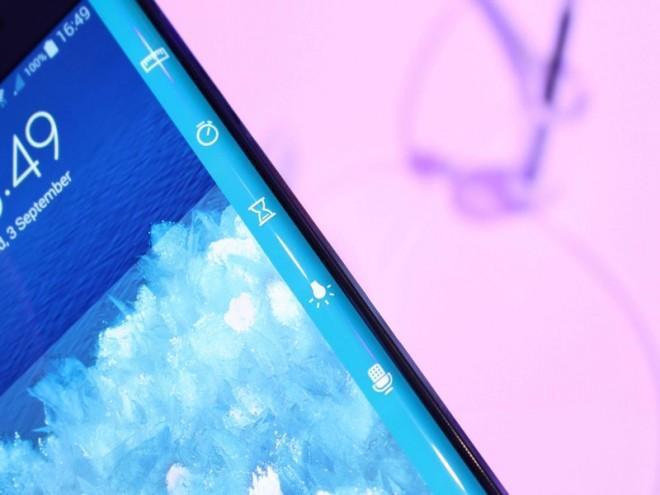 In a blog post just published by T-Mobile, the company has officially announced the release date and pricing for the Samsung Galaxy Note Edge. As we've already read on the pre-registration page, the phone is set to land on T-Mo's store shelves on November 14.
To get hold of the Note Edge, you'll need to hand over $870 which – on EIP – is $0 down and 24 monthly payments of $36.25. In comparison, Sprint's off-contract price is $840, while AT&T is charging $949. So, T-Mo's price is sitting somewhere near the middle. Still, it seems incredibly steep.
The wait is almost over for T-Mobile customers. T-Mobile today announced the Samsung Galaxy Note Edge will be available on its Data Strong™ network starting November 14th for $0 down (and $36.25/month for 24 months) online and in participating stores nationwide. You can also pre-register online to be notified when the Galaxy Note Edge becomes available to order.
It will be interesting to see how much demand there is for Sammy's unusual device. Perhaps more interesting, is seeing how the company plans to develop the dual-screen technology to make it unmissable and useful.
Source: T-Mobile