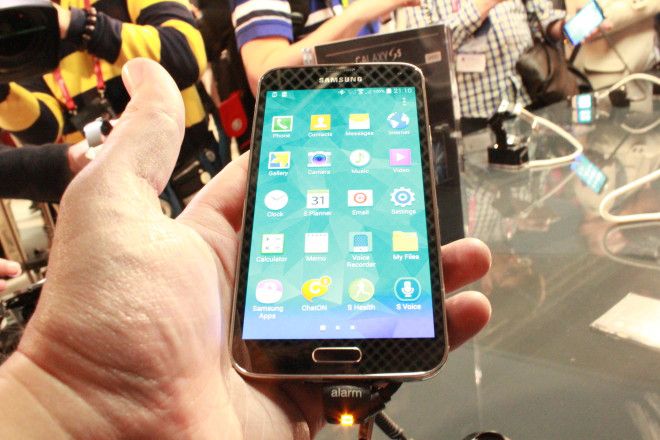 Before we all get too excited, no, it's not Android 5.0 Lollipop. However great that would be. Today, three popular Samsung flagship models on T-Mobile's network received over-the-air updates.
Samsung's Galaxy S5 and Note 4 received an update which included Chinese language support for the first time. The update isn't huge, but it's not the smallest either. Pushing in at around 130MB. The phone's pop-up message displays the usual notice about performance enhancements, bug fixes and durability improvements However, in the support pages (which recently got a redesign), T-Mobile notes that the only new feature is Chinese language support.
You can read the release notes for the Samsung Galaxy S5 here (software version G900TUVU1CNK2) , and the Galaxy Note 4 here (software version N910TUVU1ANK4).
T-Mobile's Galaxy Note 3 also received an OTA update (N900TUVUDNK3), which includes free inflight texting support. So, if you happen to be on a GoGo flight anytime soon, you'll be able to text using the inflight Wi-Fi on your Note 3 for the first time. 
Thanks to all who sent in messages.