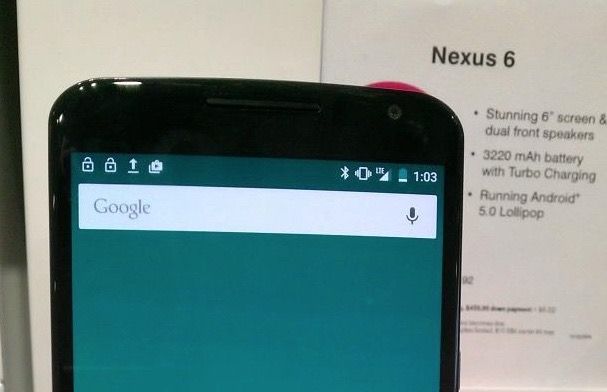 Last weekend (8th/9th November), T-Mobile was supposed to receive a large Nexus 6 shipment from Motorola to its retail stores across the U.S. Admittedly, the list of stores getting them wasn't the longest, as early supply appears very constrained. However, the number of stores that actually received any was very small. Most didn't even get their on-display demo units when they were supposed to. Thankfully, it appears the shipment arrived this past Saturday, November 15th.
One of our sources confirmed that the Nexus 6 demo unit arrived at his store just two days ago, ready to put on display for the November 19 launch.
To add to this information, a growing thread on XDA-Developers contains a post by user Qbancelli who managed to grab a picture of the device on show at the Court St. store in Brooklyn on Saturday, November 15th. Perhaps more interestingly, another member named suzook claims that they were able to buy one. No physical confirmation was given, however.
As far as we know, the device isn't on sale until November 19th. We have another two days until the Nexus 6 is officially available to purchase from T-Mobile. That said, there's no harm in checking in at your local store to see if they have them in yet, or – at the very least – getting your hands on the demo model.
Source: XDA