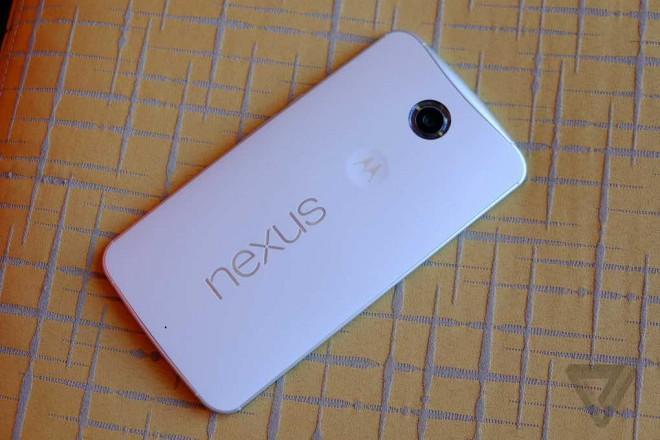 A couple of weeks back, I published a poll to see which of T-Mobile's upcoming Android devices was the most exciting to our readers here on TmoNews. Giving you the choice between the Sony Xperia Z3, Galaxy Note 4 and the Nexus 6. And – surprising to me – the most popular by far was the Nexus 6.
Over 3,700 of you voted (huge thanks for that, you're awesome), to help give a great overall picture of how you feel about the newly announced and released powerhouses. 45% of those votes went to the latest in a long run of Nexus devices. The huge, Android Lollipop-equipped device, built in partnership with Motorola. And while the Nexus 6 was some 600 votes clear of its nearest rival in the poll, the Note 4 and Z3 were only separated by 95 votes. Interest in Sony's and Samsung's latest smartphones is virtually equal with 26.2% and 28.76% of the votes going to the Xperia Z3 and Note 4 respectively.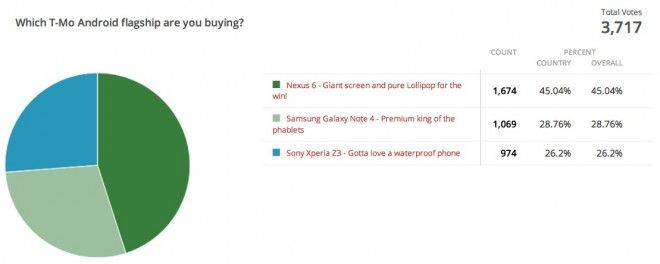 Those of you who did vote, I'd love to hear what it is about each device that makes it so drool-worthy? What's the big draw for the Nexus over the Note? Is it all about stock Android, or just being the first to use the impressive Android 5.0 operating system?
Side note: T-Mobile, you better make sure you have plenty of Nexuses (Nexii?) in stock.