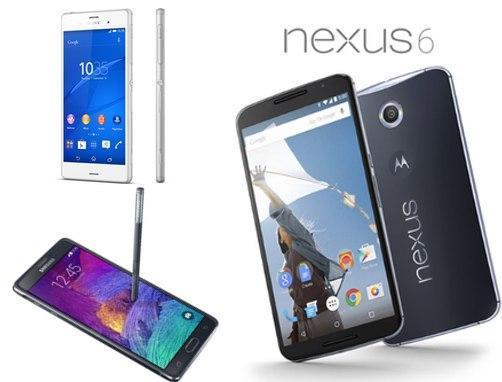 Today might be Apple day for the tech scene, but with T-Mobile having announced that the Nexus 6 is on its way yesterday, I was more interested in seeing which of the most recent high-powered Android flagships might be making their way in to your pockets soon.
Over the past few weeks, we've seen official availability announced for Sony's water-proof, sleek Xperia Z3, Samsung's market-leading Galaxy Note 4 and the premium-built Nexus 6. One thing they all have in common is that they all have a sturdy metal chassis. But apart from that, they're a world apart. Each has its unique selling point. Whether that be the beautiful curved back and pure Android experience of the Nexus, the S-Pen of the Note 4 or super battery performance and IP68 certification on the Xperia.
The question is: Which are you most excited by? And which are you going to hand over your hard-earned cash for?