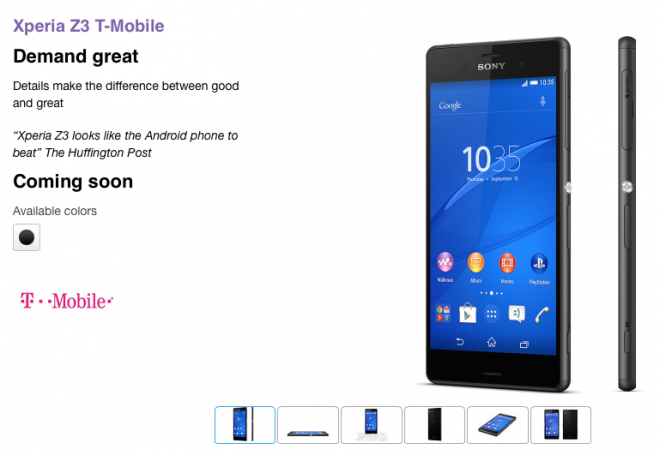 Sony's Mobile device web page has been updated recently to include the T-Mobile version of its Xperia Z3. And if the listing is accurate, it would seem that T-Mo will be selling the 32GB model, not the 16GB one.
In the listed specifications it states "Up to 32GB flash memory*****". Now, I'm always cynical when I see the words "up to" and a collection of asterisks in a phrase. It normally means "less than" and a "ton of horrible fine-print clauses that you're gonna hate." Thankfully, in this case, it seems that the fine print is just there to remind us that the actual available storage may very because of the pre-loaded software taking up some space. T-Mobile's model of Z3 (D6616) will have 32GB total flash memory.
The product page also has official press images of the Z3 complete with our favorite carrier's brand on the back.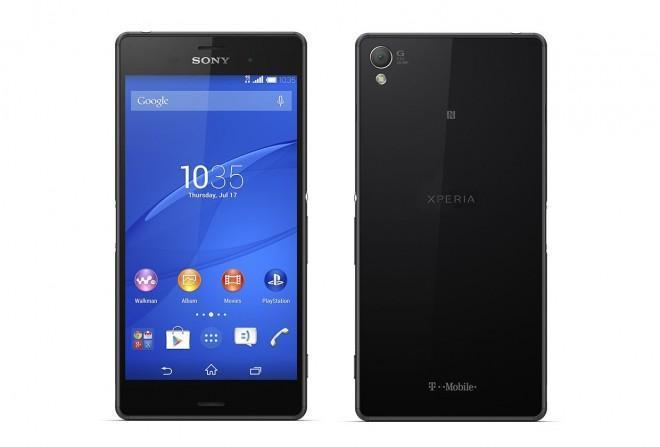 I've been carrying the international unlocked version for the past 4-5 days now, and I have to say that I'm pretty impressed. A few nice design refinements have been made, giving it an elegant aesthetic we haven't seen on an Xperia before. The display's been given a new lease of life too, and is noticeably brighter, with more vivid colors than previous models.
Could it be the device that announces Sony on to the U.S. market in style? Or just another Xperia that doesn't quite match its quality with sales.
Source: Sony
Via: Xperia blog