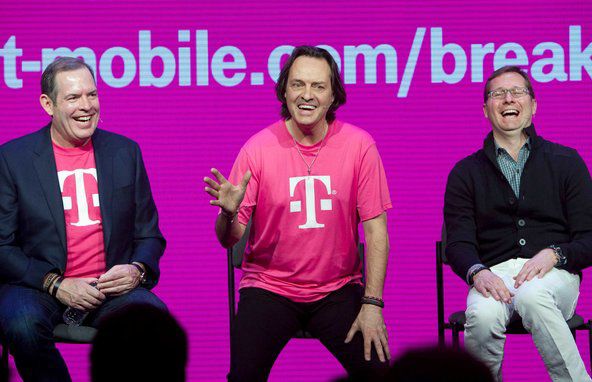 This evening from 7:30pm Pacific, Code/Mobile will be hosting an exclusive interview with T-Mobile's CEO, John Legere. And they'll be livestreaming the entire event on their website.
The interview takes place just after the T-Mobile releases its financial earnings report to press, with the earnings call set to kick off Tuesday morning at 8am Pacific in "Un-carrier style". Analysts have had their say on what they think T-Mobile's going to announce, but we're all expecting a successful quarter for the popular carrier.
Of course, we can expect Legere's usual selection of colorful language an Un-CEO performance during the interview. The big question: Has T-Mobile overtaken Sprint as the #3 carrier yet? Or will we need to wait until the end of the year before the company has more customers than its rival. Given how successful August was for T-Mobile, it's hard to imagine that they're far away. Also given how many customers are porting over, and how many of the carrier iPhone pre-orders went to T-Mobile, it should be a very encouraging report indeed.
To tune in to the livestream, head on over to Re/code's dedicated page. It should be well worth a watch. Don't miss it, if you can help it.
Via: Re/code