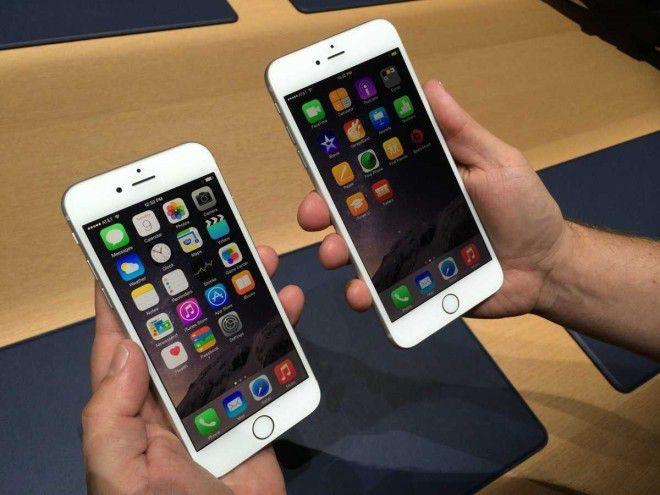 According to a report by Slice Intelligence, T-Mobile took 20% of the online iPhone 6 and 6 Plus U.S. pre-orders outside Apple.com. And although it wasn't the biggest seller of iPhones that weekend, it did manage to outperform its market share. Of all the carrier pre-orders, T-Mobile sold 19% of iPhone 6 orders and 20.1% of the iPhone 6 Plus pre-orders between September 12-14.
It doesn't sound, or look like a lot when you compare it to Verizon or AT&T. "Big Red" sold 28.5% of iPhone 6 pre-orders and 21.2% of iPhone 6 Plus pre-orders. AT&T performed the best, unsurprisingly, selling 47.4% of iPhone 6 pre-orders and 53.8% of iPhone 6 Plus pre-orders.
But this is good news for T-Mobile. Let's not forget, T-Mo's pre-order weekend was a mess. Failed orders plagued the entire day on Friday, with JUMP! customers being unable to place any pre-orders at all until the Saturday. And still, T-Mo managed to grab a bigger share of the carrier pre-orders than its market share. Currently, T-Mobile iPhone users make up 16% of the market. And yet, its pre-orders made up 20% of the opening weekend.
"Outside of Cupertino, the big winner of the iPhone 6 launch was T-Mobile, which managed to capture about 20% of all pre-orders opening weekend, outperforming its market share," noted Kanishka Agarwal, chief data officer at Slice Intelligence. "T-Mobile's grab of these consumers is an indication that their aggressive switching campaign is gaining traction — especially considering that about [one-third] of pre-orders were upgrading the iPhone 5S, which came out less than a year ago and would have been tied to a contract."
As you'd expect, many iPhone 6 and 6 buyers were customers upgrading from an older model. Of the upgrading customers, the highest percentage (36.4%) were iPhone 5 users, the second highest group were iPhone 5s owners, making up 32.6% of the upgrading group. Less than 9% were swapping out their iPhone 4S, while only 4.4% were ditching an iPhone 4. Surprisingly, iPhone 5c owners only made up 3.3% of the upgrading bunch. Either they really love their iPhone 5c, or there aren't that many of them.
UPDATE: 
We've been able to get our hands on one pretty interesting statistic. When you just look at the overall U.S. iPhone install base, T-Mobile customers make up just 5% (roughly) of those. So, of all the iPhone users in the U.S., 5% are on T-Mobile. And that's not a surprise. T-Mo's only been carrying the iPhone since last year. The lion's share of current iPhone users (understandably) are with AT&T, the once exclusive iPhone carrier. With Verizon in second place.
Why's that interesting? It's a simple case of adding all the bits together to get a compelling glimpse at how the industry is moving. Knowing that 85% of those pre-ordering the iPhone were upgrading from an older iPhone, and knowing that T-Mobile took 20% of the carrier pre-orders, we can safely assume that there were many, many switchers from other carriers.
Source: RCR Wireless